At first glance, the TOBE Ventus helmet (yes, you read it right, TOBE 😉) may appear like any other adventure-style helmet. It's a sporty helmet with a visor, heated shield, and air vents here and there. And yes, it is all of that, but it also hides some very interesting features.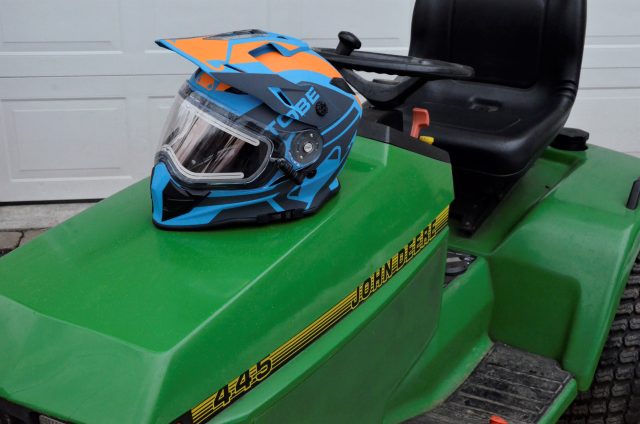 Interesting Features
Firstly
The helmet comes with several windbreakers for the nose and neck. These can be quickly added or removed depending on the temperature and type of ride.
Secondly
This helmet features a retractable half-smoked visor. It's perfect for riders like me who wear glasses or for those who don't want to carry an extra pair of sunglasses on sunny days. The mechanism is user-friendly and located on the left side, opposite the throttle.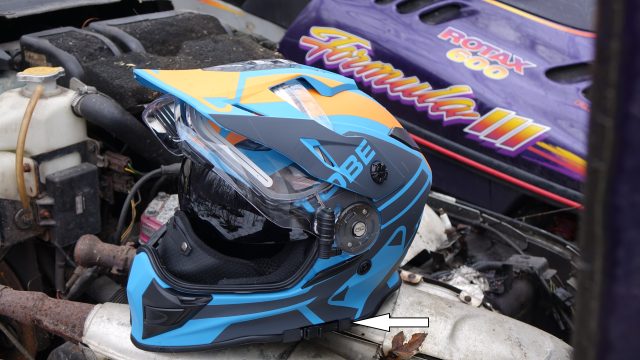 Thirdly
The helmet is designed to accommodate a pair of TOBE goggles. You can easily remove the electrically heated double visor without any tools using the push buttons on each side. This is perfect for long cold trail sections on your way back from your favorite off-road spot.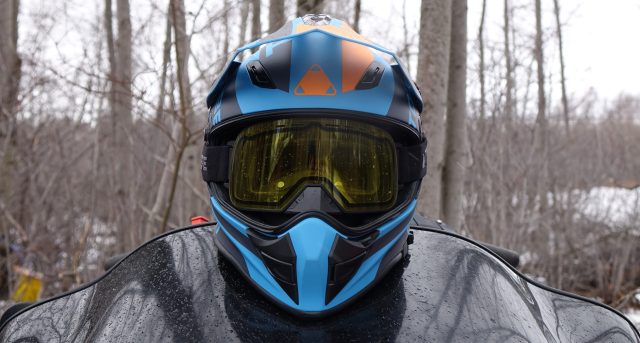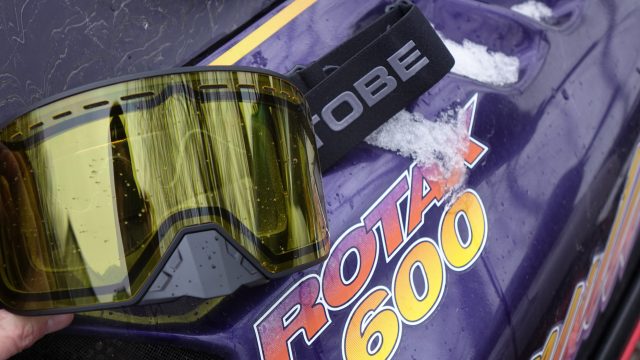 Fourthly
The most interesting feature, in my opinion, that makes the TOBE Ventus one of the most versatile helmets on the market is that it can also be legally worn on the road. This helmet is DOT certified!!!
As a bonus, the helmet comes with a non-electric single visor for the summer season. Riders like me can use this helmet year-round for various motorsports with the different available configurations. I call that complete flexibility and a way to save money by not having to buy multiple helmets for each discipline.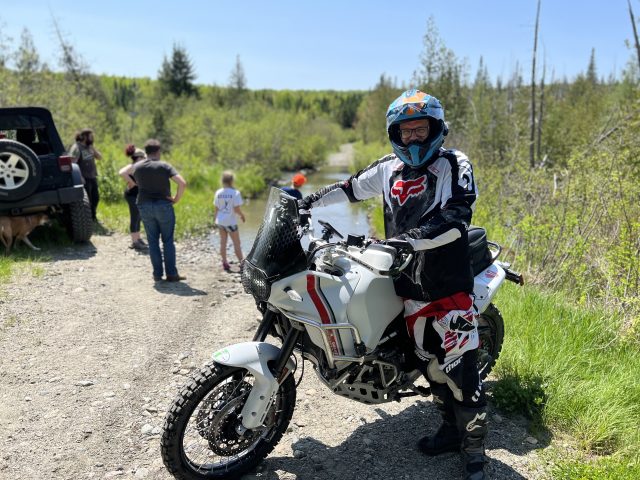 Ventus in Road Configuration
After several rides, I can confidently say that the Ventus helmet can be used for both motorcycles and snowmobiles.
With many of my other adventure helmets, I have to remove the visor because it generates too much turbulence. The Ventus helmet's visor is well-profiled and allows air to flow easily through its large openings. Moreover, the helmet is well-insulated and is no noisier than other helmets in the same category. Note that the level of turbulence may vary from rider to rider depending on their size and the type of motorcycle used. An adventure helmet will never be the quietest due to its nature and shape.
General Observations
I installed a communication system on the helmet to listen to music and communicate with my riding group. The Ventus helmet is not designed to easily accommodate this type of system. Let me explain: due to the helmet's shape and the lever mechanism for lowering the smoked visor being located on the left side, it's not possible to use the standard clamp to attach the communication system on the side. I had to use an adhesive attachment to make it work. Will it be strong enough in the long term, especially with rain, mud, and wind? Only time will tell, but for now, it seems sturdy enough.
Secondly, the installation of the earphones presents a problem. Most helmets today come with an opening or space where you can insert them without them protruding too much from the helmet shell. Ideally, some material from the shell should have been removed for a perfect fit and to ensure that there is not too much pressure on the ears. Nowadays, I believe the ability to add a communication system should be standard.
Another point to consider is that the TOBE Ventus helmet seems to run slightly smaller than the medium size I usually use. I would recommend going up a size, especially if you wear a balaclava. Finally, another detail is that the type of interior padding used is quite firm, even firmer than the average of the helmets tested.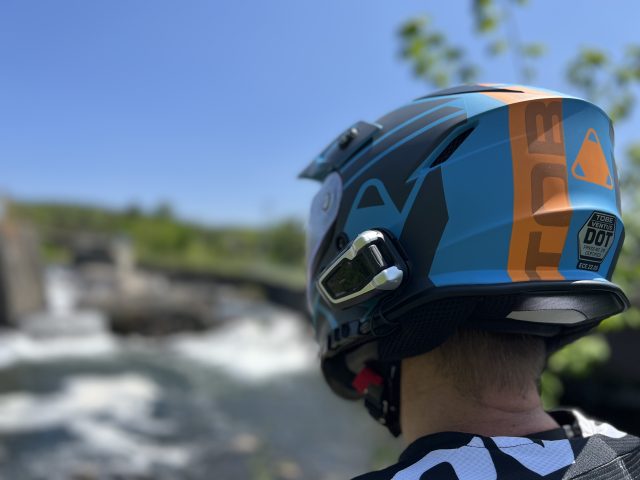 Pros of TOBE's Ventus Helmet
A versatile helmet that can be used year-round.
Several protective kits included in the package: neck and nose windbreakers.
Two visors included: one electrically heated double visor and one non-electric summer visor.
Can be used with a pair of goggles by completely removing the visor.
The visor can be removed if needed, with side pads included in the kit for removal.
Integrated foldable tinted visor.
Considerations
Installing a communication system can be complex.
No space for integrating earphones is included. Some pressure on the ears may be felt.
The smoked visor activation system works well but appears fragile in case of an impact.
The helmet's interior padding is somewhat firm.
Even though the helmet is well-insulated, this type of adventure helmet is noisier than a conventional helmet.
This text was not generated by Chat GPT but by a human. Thank you for reading.