,We all vividly remember the first time we got "taken in." For some, it goes back to that first bag of chips, filled 80% with air and only 20% with chips. For others, it's the time they trusted a shady salesperson and ended up with a defective car.
Fortunately, as time goes by, we gain experience, learn to avoid pitfalls, and make informed purchase decisions. We have the "interwebs" to rely on for information before we head to the checkout.
The Art of Information Gathering Before a Purchase: My Obsessive Method
Personally, I'm a research maniac before buying a product. Perhaps you share this tendency with me: I can dedicate hours to thoroughly reviewing videos about my prospective acquisitions. I delve into all aspects of the product, scrutinizing data, visuals, and sifting through numerous buyer reviews.
I relish uncovering exclusive insights, delving into the finer details, comprehending the merits and demerits of my potential purchase, and so much more. Also, I meticulously explore YouTube videos, specialized websites, and leave no stone unturned in my examination of the manufacturer's site.
Yet, as recently as April, I got duped AGAIN.
In April, I embarked on a quest for side cases for my motorcycle. In the past, I had truly enjoyed the hard cases on my V-Strom 650, finding them perfectly suited to my riding style. So, I started searching for hard cases for my Norden 901.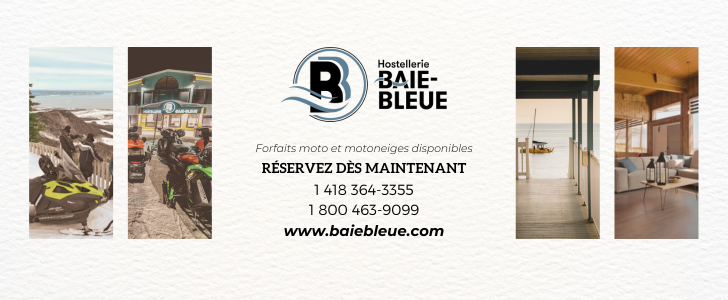 In short, I was looking for motorcycle panniers that would allow me to go on adventures without adding unnecessary weight to my bike. At the same time, these panniers should offer decent cargo capacity while preserving the aesthetics of my motorcycle.
After hours of online shopping and reading on adventure motorcycling forums like "Ride Adventure," I decided to try soft, waterproof bags for my ride instead.
It Seemed Like the Ideal Choice.
I scoured the internet to find my purchase. Even though I was used to hard cases, I convinced myself that soft cases would be better. Too small, too expensive, too basic, too big, too heavy… it never seemed perfect.
After visiting 200 websites, I stumbled upon a very cool set of bags on Husqvarna's website. Two beautiful, modern-looking bags that matched my bike's style perfectly. "I'm in love!" I searched everywhere to find them and eventually decided to purchase them from my local dealer. All that was left was to wait for my little treasures to arrive.
The D-Day
A few days later, I got the call: my purchase was ready for pickup! In no time, I arrived at the dealership on my motorcycle. They helped me install everything on the spot, and I left, my heart filled with pride as if I had just signed a 10-year contract with Netflix for a series.
When Reality Catches Up
Initially, I was thrilled with my luggage. But after a few trips, reality caught up with me. Let me introduce you to my bags. They looked perfect in the photos. They were aesthetically pleasing, waterproof, and easy to mount and dismount.
However, in reality, these motorcycle bags have several weaknesses.
Their reduced capacity due to their shape:
Yes, I had read their capacity in numbers. But when you want to carry a laptop, for example, the issue isn't the available cubic space, but the shape. The elongated shape of the bags simply doesn't accommodate many items.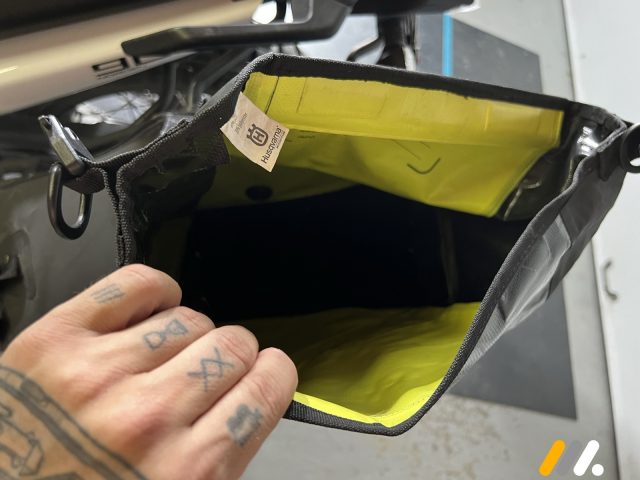 Zero aerodynamics:
I admit that hard cases are not the most aerodynamic, but at least they're stable and don't flap in the wind. My Husqvarna bags lack front anchoring points. As a result, the faster you go, the more the bags spread out and flutter in the wind. It's a shame because a simple hook at the front of the bags would have greatly improved the situation.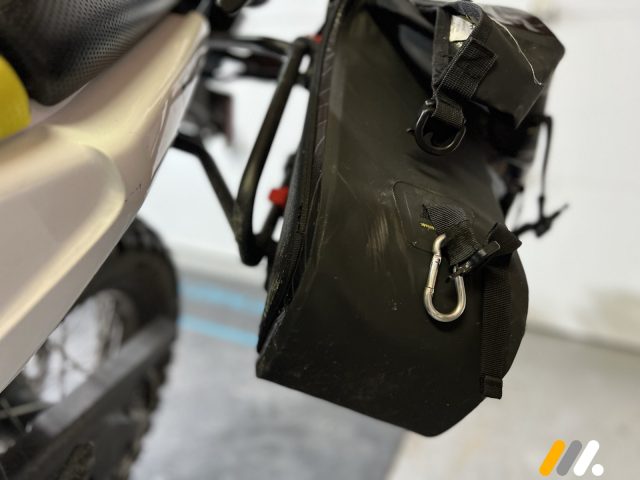 The fasteners:
Once you've placed your items in the bags, you always have to adjust and tighten four fasteners per bag. The system is clever but far too fragile. If you pull too hard on the "clips," snap, it breaks… Not very robust for adventure motorcycle bags.
Unable to lock the bags:
Yes, I know, a bag can be easily cut if someone is determined. But a simple eyelet would have sufficed to secure them, either on the vehicle or to protect their contents. Currently, every time I stop in Montreal, I have to carry my bags with me because they can't be secured.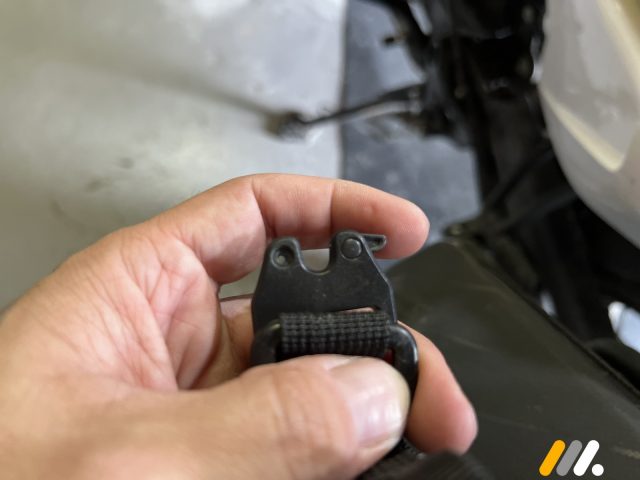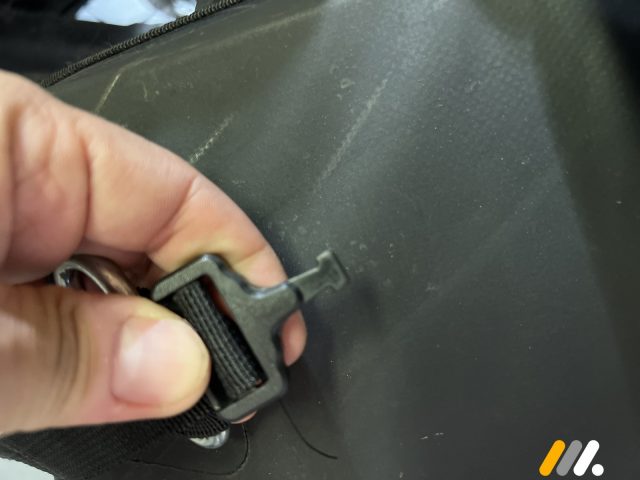 Average craftsmanship:
After just a year of use, the seams are already showing signs of weakness. I sense that the lifespan of my bags is already declining. When you think about it, bags should last for 5 years, right?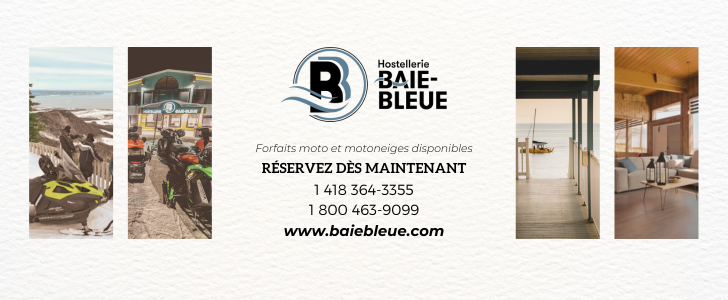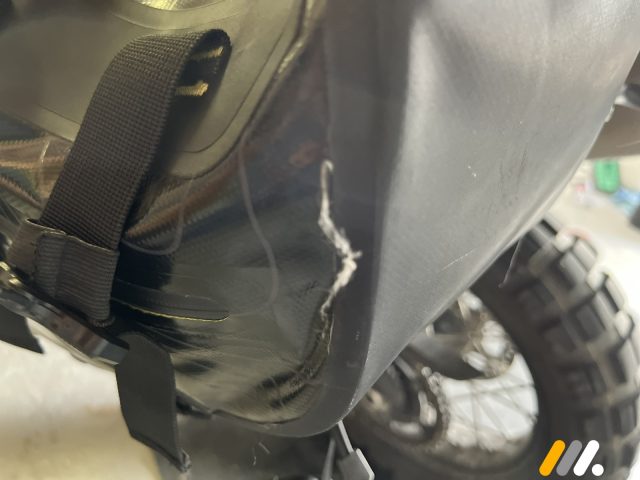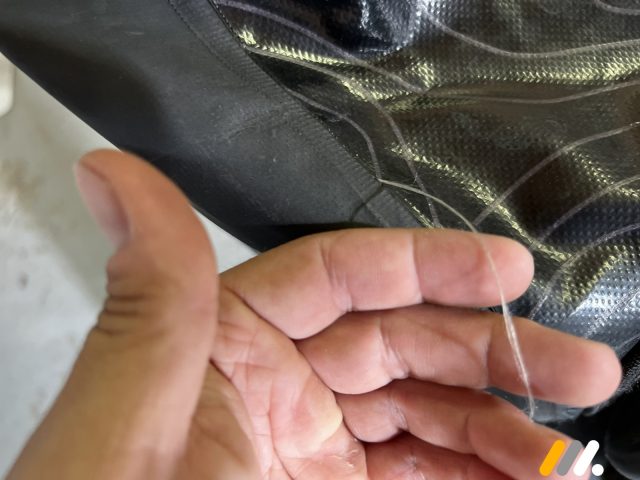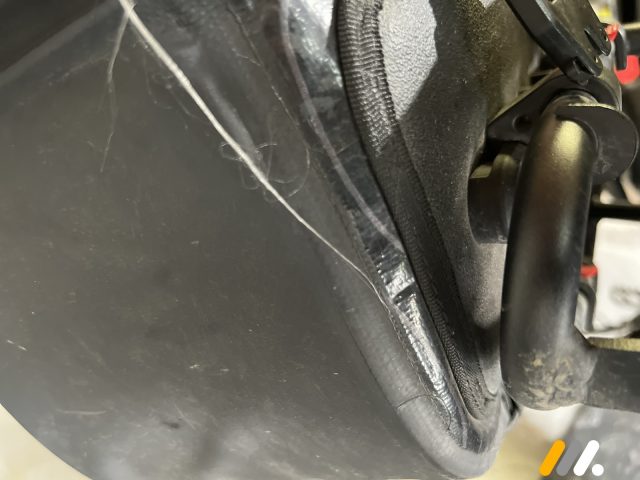 But It's Not All Doom and Gloom…
In summary, I know that soft side bags don't perform the same way as hard cases. I'm aware I shouldn't have set my expectations so high. The bags still added a nice look to my motorcycle, were 100% waterproof, and did their job in transporting my precious items from point A to point B.
Reflection on the Bag Dilemma: Is it the Product's Fault or My Expectations?
So, in the end, is the problem with the bags, or is it my choice about my needs that's the real issue? Sometimes, searching for hours doesn't necessarily mean you're making the right choice.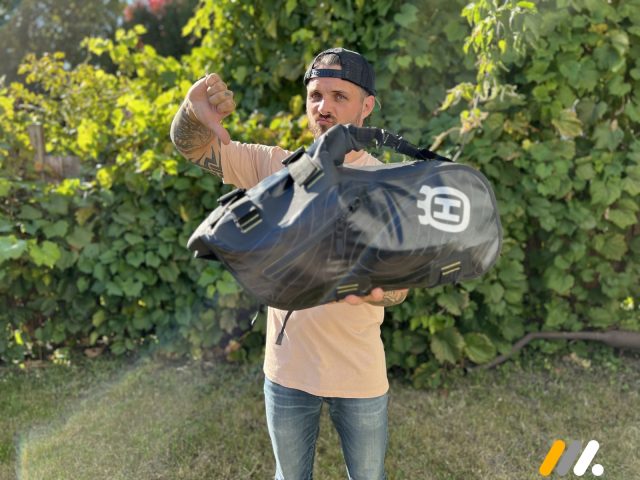 In conclusion, it felt good to share my unfortunate experience. I believe it's important in my profession to be frank with people, and to provide an honest opinion on the good and not-so-good choices.
I love my Husqvarna motorcycle, but now I need to change the type of luggage. Any recommendations? The lines are open 😉
Continue reading related articles here: