I'm not here to start a debate about wearing specialized motorcycle boots. In the beginning, I used to wear regular sneakers every day.
However, upon taking a closer look at the features of boots designed specifically for motorcycle riding, I realized just how much safer they are to wear. They provide essential protection during my rides.
Putting AIRFORCE by FALCO BOOTS to the Test
Throughout my motorcycling journey, I've owned various types of bikes. I started with a custom cruiser, and back then, my leather boots matched my Honda Shadow 600 perfectly. However, as the years went by, my style evolved, and I began to prefer a sportier look.
At first glance, my AIRFORCE boots by FALCO may resemble regular hiking shoes, but they are so much more. They have been designed to meet the needs of motorcyclists who seek proper foot and ankle protection.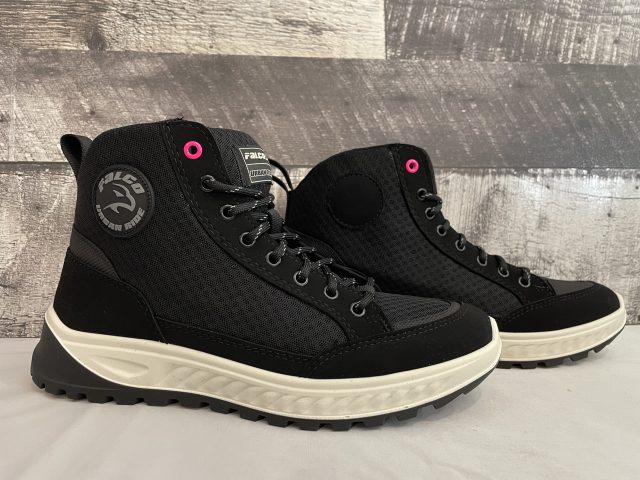 Reinforced Ankles
One of the standout features when I first put on these boots was their ankle support. I immediately felt confident that I would have the necessary support to prevent sprains in case of a mishap.
These boots are incredibly versatile. When I hop on my motorcycle for a quick shopping trip, I have no qualms about walking around the supermarket because these boots go unnoticed.
Lightweight and Versatile
No one realizes that beneath my jeans, these low-cut boots reach just above my ankles. Concealed inside the boots are D30 ankle inserts, providing enhanced support and durability. I also appreciate the gear shift interface, which adds durability to my left boot.
They lace up at the front and feature a black sole with a white border, giving them a classic high-top look. The rubber outsole ensures maximum traction.
These motorcycle boots have a respectable weight for their category and are available in a wide range of sizes to accommodate everyone.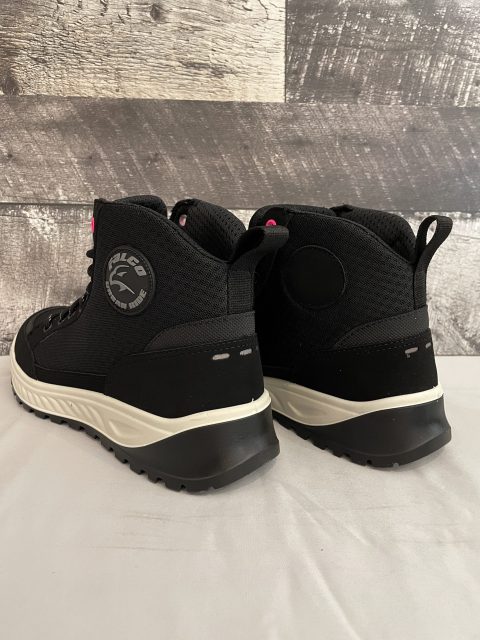 The Only Drawback…
However, one drawback of these boots is that they lack ventilation and can become warm during the hottest summer months. While they are more comfortable for walking than most other types of boots, there is room for improvement in this area. They have mesh panels that allow some breathability, but ventilation could be enhanced. I personally prefer wearing them for rural rather than urban rides.
My Verdict on AIRFORCE by FALCO BOOTS
In conclusion, this Italian boot manufacturer lives up to its reputation with these affordable, safe, and stylish boots. They are indeed rigid around the ankles, but they provide excellent protection in case of an accident.
Continue reading with these articles: