Autumn is a beautiful time for motorcycling, with vibrant landscapes and enchanting scents filling the air. However, to fully enjoy this season, it's crucial to extend your motorcycle season while staying warm and dry.
The changing leaves paint a picturesque backdrop, and the roads become laden with intoxicating scents, often intertwined with the woody fragrances of nature. Even the quality of light takes on a unique hue, casting breathtaking sunsets. It's nearly the perfect season, but it does come with its challenges.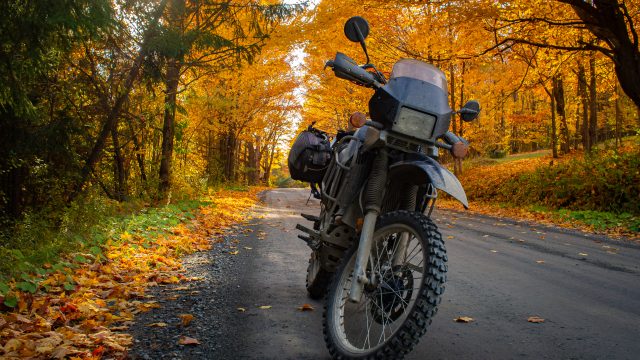 Shorter Days, Cooler Temperatures, Rainy Weather = The End of the Riding Season is Near!
It's essential to be vigilant, particularly regarding morning and evening dew, which can conceal patches of black ice. Similar caution should be exercised around piles of fallen leaves, which can occasionally lead to traction loss. Adapting your riding style to the conditions and environment is paramount.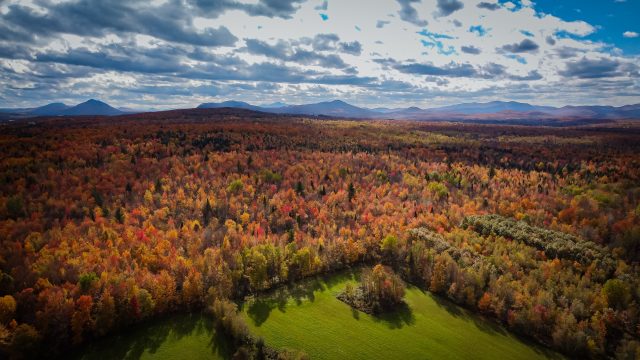 There's a good chance you'll encounter farm equipment leaving debris on the roads, a common occurrence during harvest season. Additionally, wildlife, such as deer and wild turkeys, will be more active as they forage and prepare for the approaching winter. In regions like the Centre-du-Québec, these animals are becoming increasingly prevalent.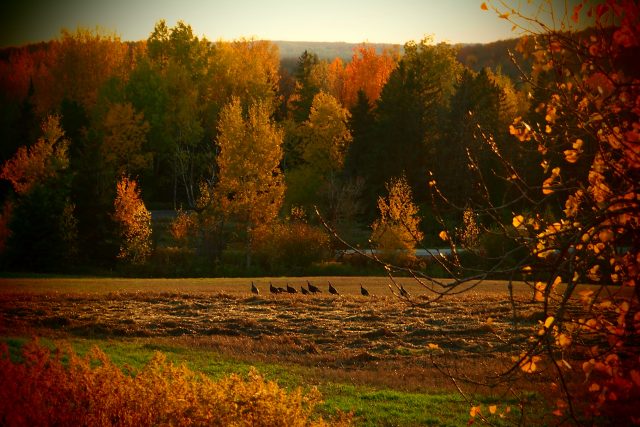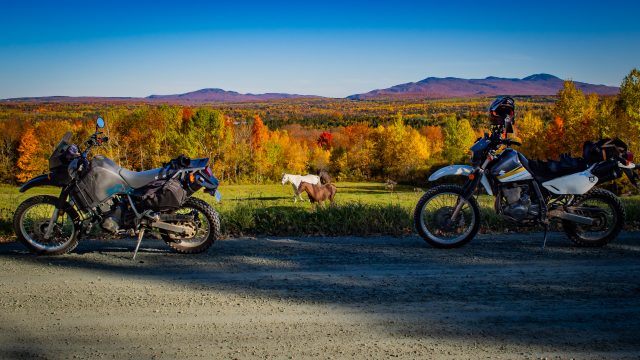 Motorcycle Comfort: A Key to Safety 
Despite these potential hazards, autumn remains one of my favorite seasons for motorcycle rides, offering a stunning display of colors and scents.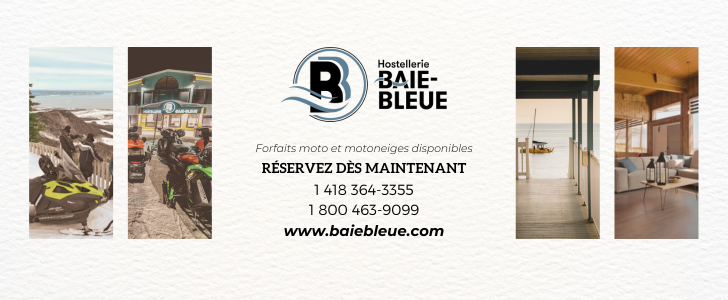 I can't stress enough that motorcycle comfort isn't a luxury; it's a safety concern. Being able to move comfortably from head to toe is essential. Here are some tips to extend your motorcycle season, allowing you to enjoy beautiful rides, warm and dry, regardless of your budget.
Choose Your Days Wisely
Plan your outings during the sunniest hours of the day to relish the warmth and splendid autumnal hues. Be mindful of wind direction and its speed when dressing up, as temperature feels significantly colder with a north wind compared to the same temperature with a south wind, as wind speed exacerbates the sensation of cold.
Hence, regularly monitor weather forecasts, always have a backup plan, and anticipate the journey and return time, as underestimating cold conditions can lead to quicker fatigue.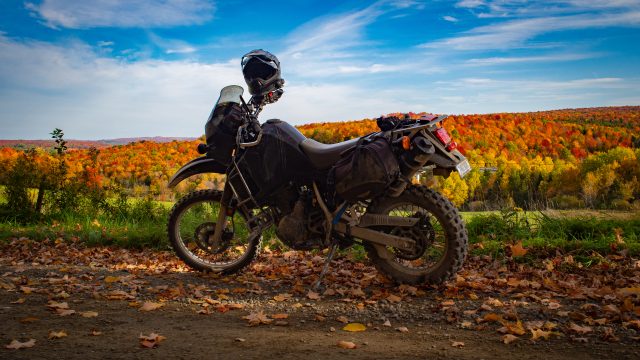 Utilize Engine Heat
Opt for an economical and traditional trick to warm your gloves during motorcycle breaks: place them on the engine to remove moisture and keep them warm. You can also position them near the base of the engine while it's still hot for a quick hand warm-up. This method was commonly used before the advent of heated gear.
Dress Adequately
Layering is the approach to dressing for motorcycle rides. Choose technical, synthetic fiber undergarments to retain heat and wick moisture away. I have a soft spot for Louis Garneau's DRYTEX undergarments. If you have technical clothing designed for skiing or snowmobiling, get creative in incorporating them into your outfit.
Wearing a quality synthetic down jacket under your motorcycle coat can work wonders for those sensitive to the cold. It offers ample freedom of movement while maintaining optimal warmth.
Invest in Thermal Comfort: The Benefits of Heated Gear 
If you have a more generous budget, I strongly recommend heated gear. I've had great experiences with my ConforTeck heated jacket from Drummondville. It warms the torso, arms, back, and, most importantly, the neck. There are various price ranges and models available in the market, and even after five years, my jacket remains incredibly useful and in perfect condition.
Versatile Heated Cloths: From Motorcycling to Camping 
This year, I made an interesting discovery: heated cloths for under $15 on Amazon. You can place them wherever you like and plug them into a USB port or a small portable battery. They offer three heat levels and are highly versatile. I even use them on my autumn camping trips, tucking them into my sleeping bag. They're a fantastic, budget-friendly find that has become a must-have for me.
Don't Neglect Your Extremities
I can't do without heated grips anymore! They allow me to maintain good finger dexterity in cold weather, which extends my rides. Oxford offers a variety of models suitable for all types of motorcycles.
Merino wool socks are a must, and waterproof versions are available. I discovered DexShell socks in a running store, designed with three layers, including a merino wool inner layer. It's an affordable option if you're not budgeting for Goretex boots this year. For less than sixty dollars, your feet can stay dry at all times.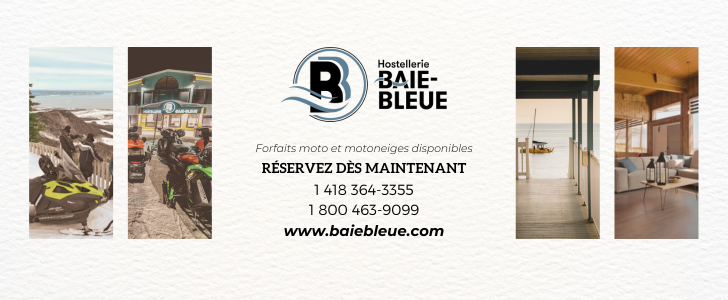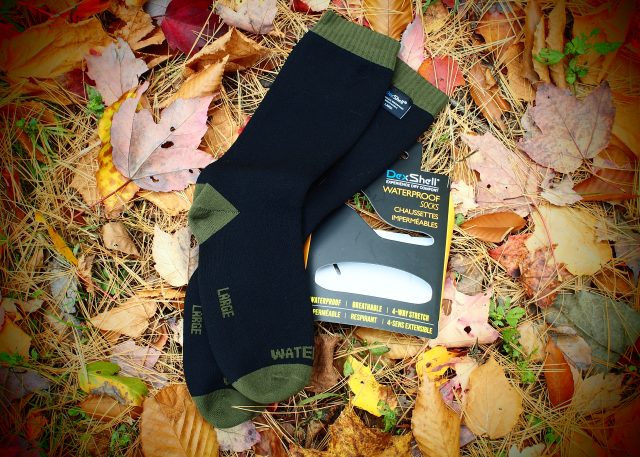 Don't forget about neck warmers. There's a variety of options available. I used a leather neck warmer with a fleece lining for a long time, but I found it bulky and restrictive. In recent years, I've opted for DUFF's merino wool neck warmers, which are thin, effective against the wind, and very comfortable.
Cold Weather Gloves Tips 
Gloves are an essential item. It's recommended to always carry a second pair of gloves to manage moisture accumulation. The idea is to have a second, warmer pair that can be worn over the coat's cuffs to prevent air from entering the sleeves. Personally, I use an old pair of Oxford leather and waterproof gloves. I can easily treat them to maintain their waterproofness. For those on a tighter budget,chemical-resistant rubber gloves are an option. They are larger and thicker than standard dishwashing gloves, but in a pinch, dishwashing gloves have come to my rescue many times.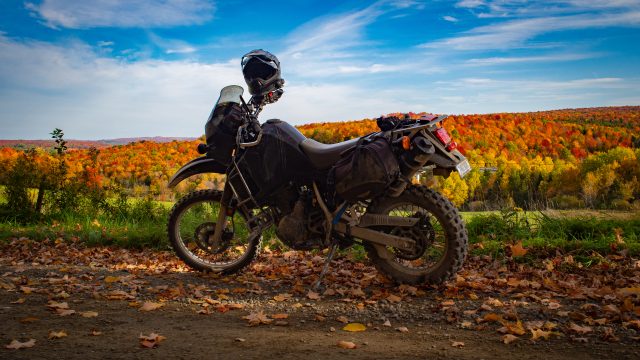 To keep your hands, feet, and neck warm and dry, your best allies are equipment that provides comfort and freedom of movement!
Never Leave Without Your Rain Gear
Rain gear or a windbreaker is essential and takes up minimal space in a small bag. Autumn often brings unpredictable weather changes, and being caught in cold, rainy weather is never enjoyable. It's better to be prepared. Even when it's not raining, rain gear can help you retain heat and block the wind in chilly weather. It's also handy for those late returns when you end up riding later than planned, requiring an extra layer.
Nowadays, many motorcycle equipment manufacturers offer protective clothing with integrated waterproof membranes. This provides significant comfort and makes a world of difference in riding enjoyment during rainy, cool, and cold weather.
Deflect the Wind
While I'm not a fan of large windshields, I understand the benefits of wind protection as temperatures drop. Unfortunately, not everyone can afford or install a wind deflector on their motorcycle due to budget constraints or bike compatibility.
Fortunately, I discovered small windshield extensions online that can be added to an existing windshield or bubble, deflecting the wind. This affordable alternative can make rides more enjoyable and comfortable, all for less than $35.
Maintain Clear Vision
Maintaining clear vision is crucial when riding a motorcycle. Keeping your visor clean is essential, but when temperatures drop, visor fogging becomes a common issue.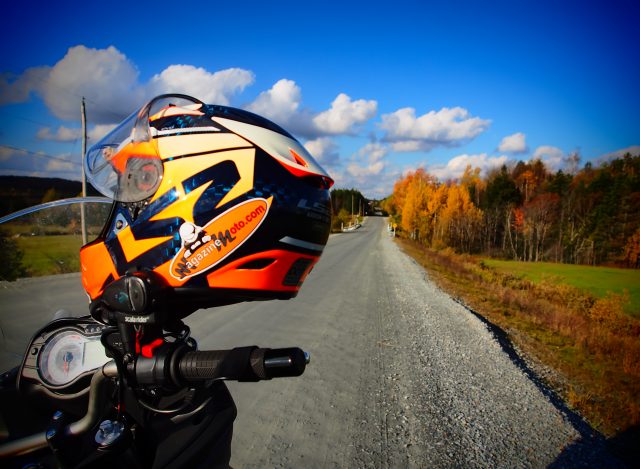 The ideal solution is to opt for a helmet equipped with the Pinlock system, a visor insert that prevents fogging. It's a fantastic solution!
Protect Your Vision in Cold Weather: Tips for a Fog-Free Visor 
If you don't have the budget to replace your helmet and visor, here's a more budget-friendly tip: apply wax to your visor. Use a microfiber cloth to apply and clean the visor with a foam wax such as Plexus or Ipone Polish. This also helps water bead off during showers. I recommend keeping a microfiber cloth impregnated with the product in a Ziploc bag for easy access when needed.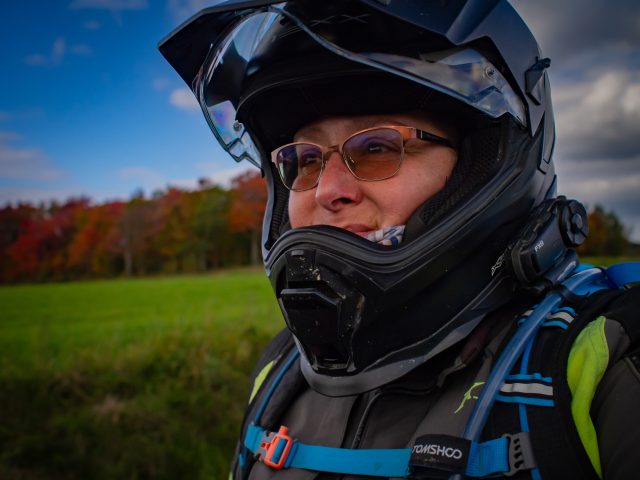 A Final Tip to Enjoy the Colors
I recommend checking the interactive autumn color map on the Bonjour Québec website. The map is regularly updated, providing information on the progression of fall colors in each region, from the initial appearance to peak color. This makes planning your motorcycle rides to enjoy the magnificent landscapes from mid-September to late October much easier.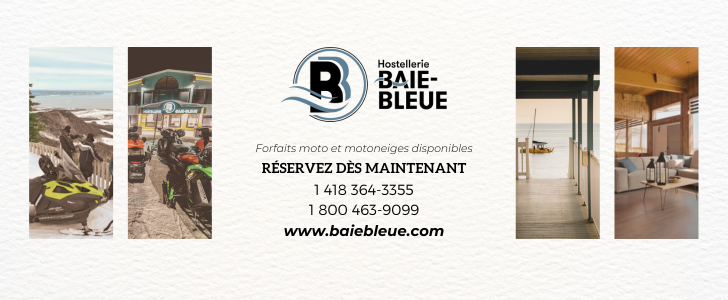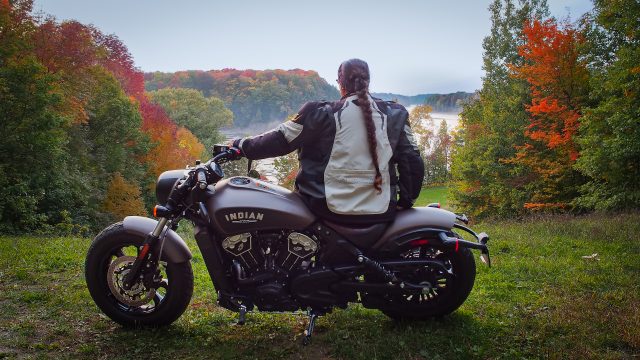 These are some tips to extend the motorcycle season with comfort and warmth. Please share your own tips and favorites in the comments for extending your season while staying warm and dry!
Photo Credit: Mylène Bolduc
Our latest articles here: