Some people are fond of exotic food, others are fond of molecular cocktails… I am fond of motorcycles… but not just any motorcycle…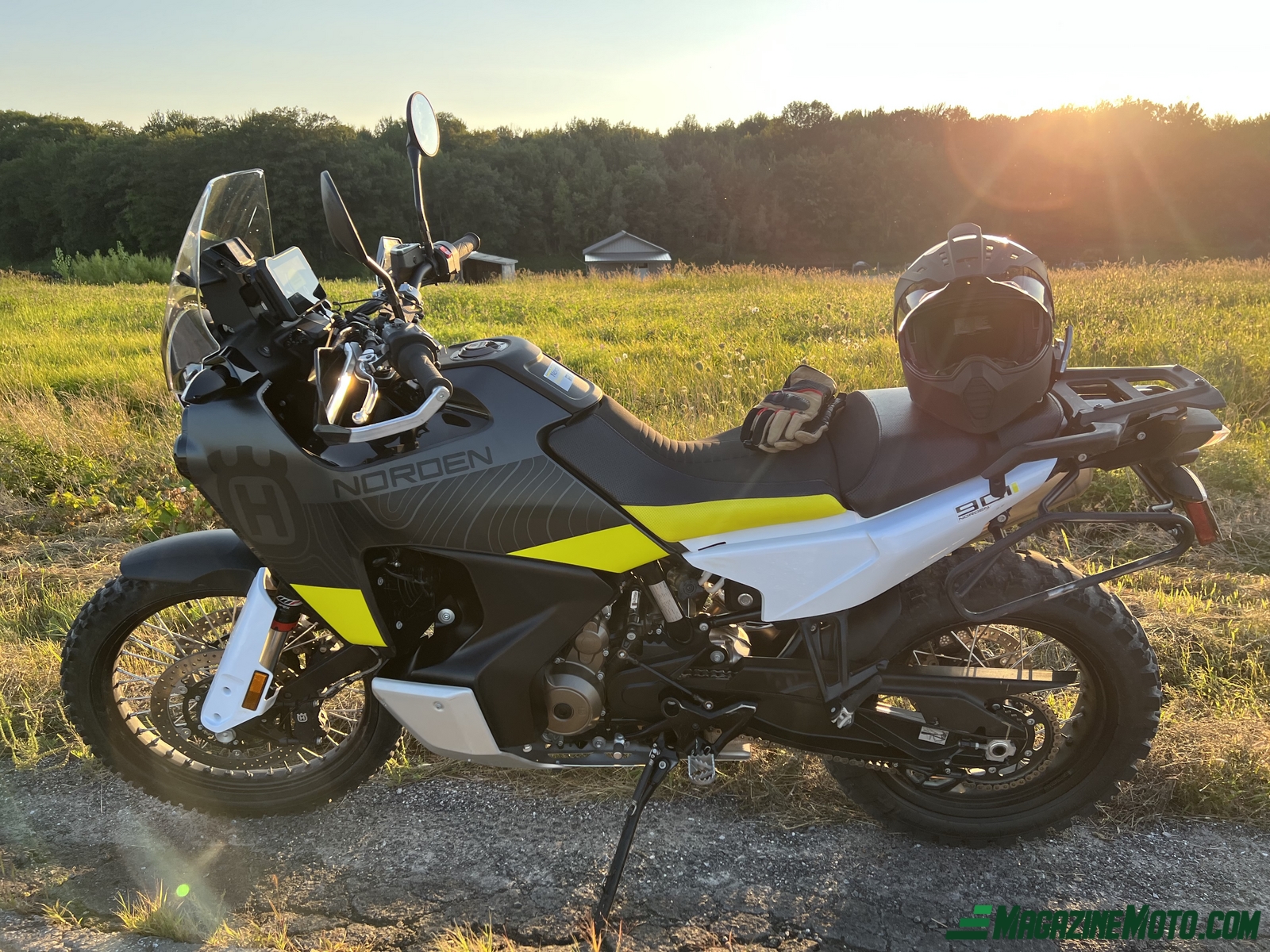 The Norden 901 2022 by Husqvarna
Last summer, thanks to my job, I had the great opportunity to try no less than 21 motorcycles. Street bikes, customs, track bikes and so on. Of these 21 bikes, a bit like Cinderella's shoe, without knowing it, I was going to discover that the Norden 901 was designed exactly for me. Here is why my heart chose it.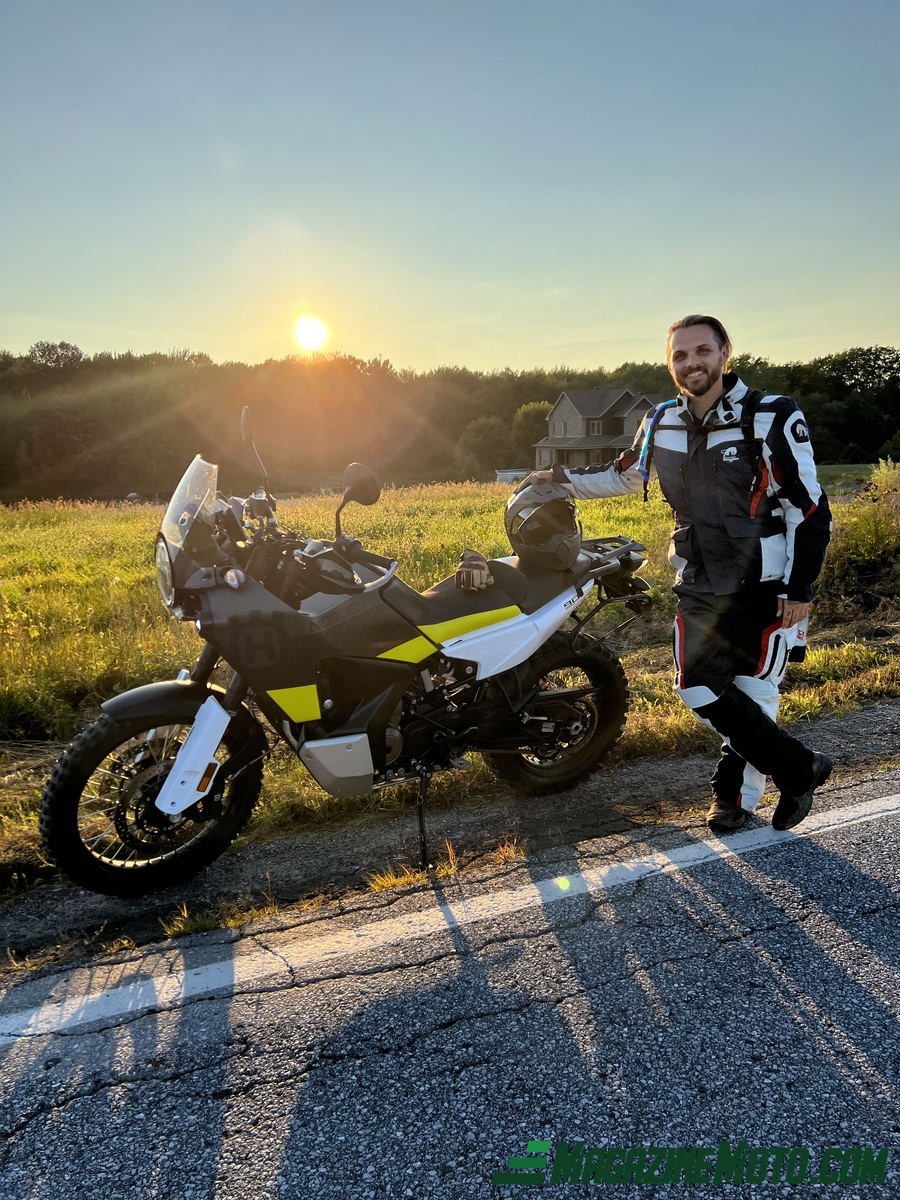 First, you should know that the Husqvarna Norden 901 is an adventure bike that was first introduced at the 2019 EICMA show in Milan. I remember that this bike immediately caught my attention then. After seeing it at Mathias Sports and trying it out during a ride at the Manic 5, I can say that it came to shake up my plans.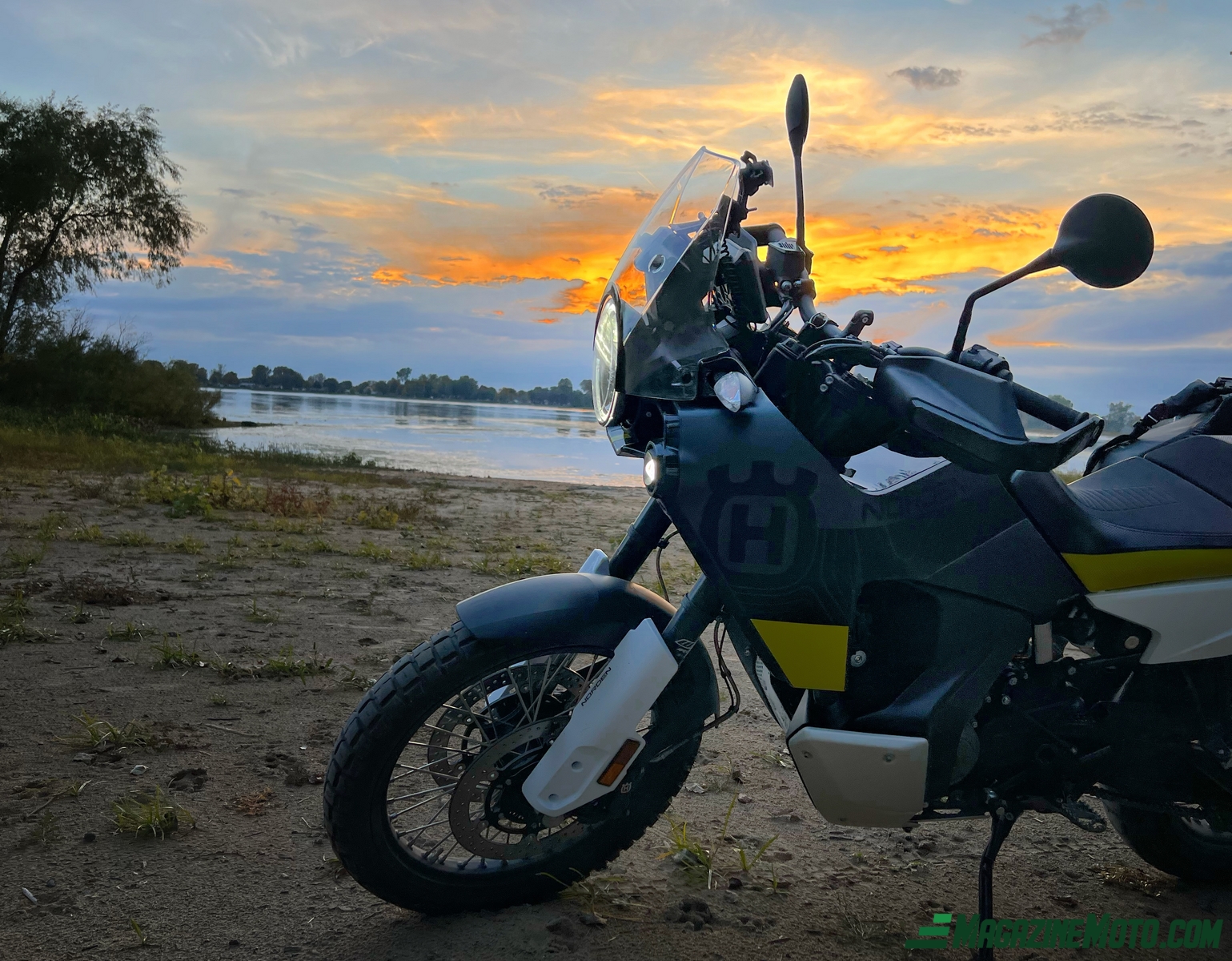 Norden 901 DNA 
The Husqvarna Norden 901 draws its inspiration from Husqvarna's long tradition of adventure bikes. Husqvarna is well known for its motocross and enduro bikes. It also has a long history of adventure bikes.
The Norden 901 is a tribute to the famous Husqvarna 510 motorcycle from 1980. It was one of the first adventure bikes of the brand. The Husqvarna 510 has been used by bikers around the world to explore remote and challenging terrain. It has become an icon of the adventure bike. 
I first fell in love with its thoughtful design 
Overall, the design of the Husqvarna Norden 901 is distinctive and elegant. The modern aesthetic is reminiscent of the spirit of adventure and discovery. Every element of the design has been crafted to offer exceptional functionality and aesthetics. This makes for a remarkably beautiful bike. (I know, you can't argue with personal taste).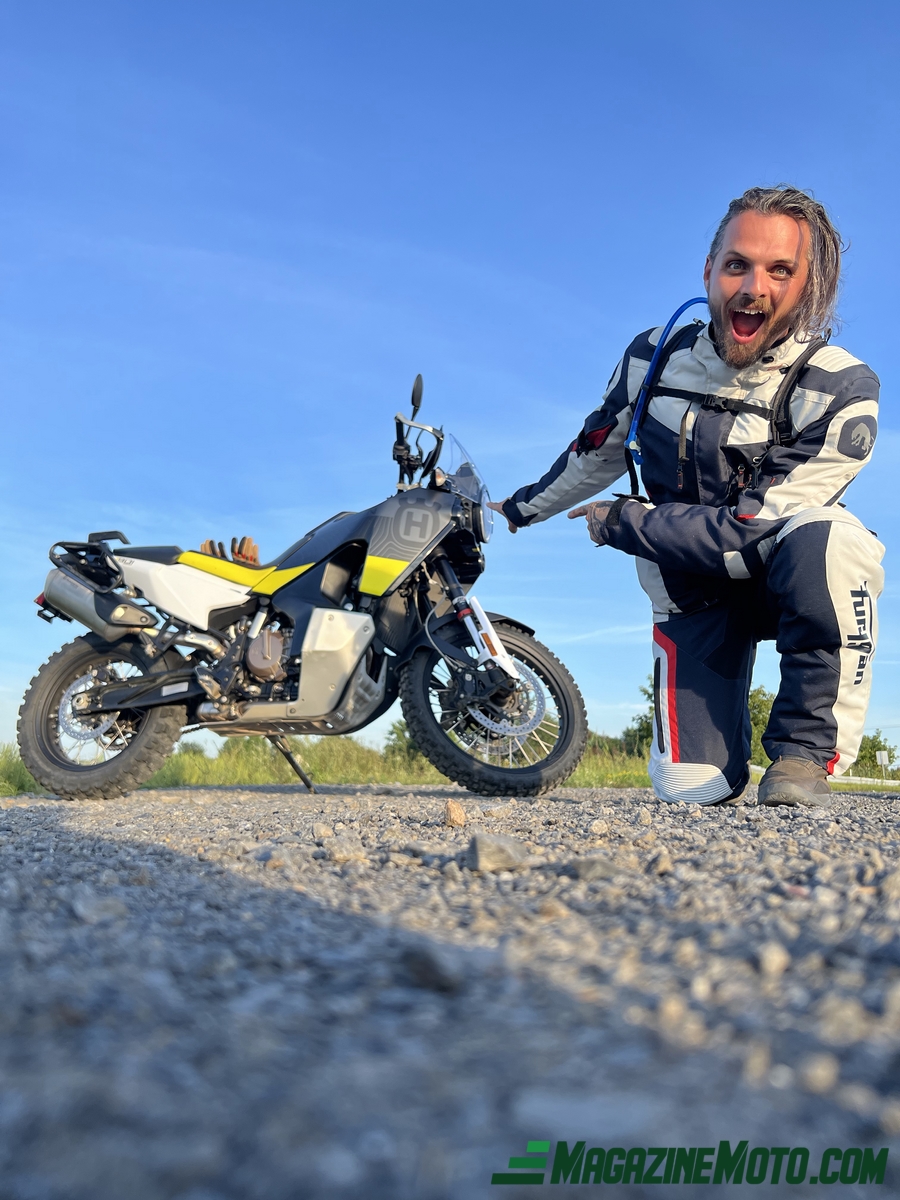 My Beautiful Adventurer
 My beautiful adventurer is equipped with a long and adjustable suspension, a high ground clearance and off-road tires that allow you to ride on difficult terrain. This bike is ready for all weather conditions and all types of terrain. Therefore, it is a perfect choice for the intrepid traveller.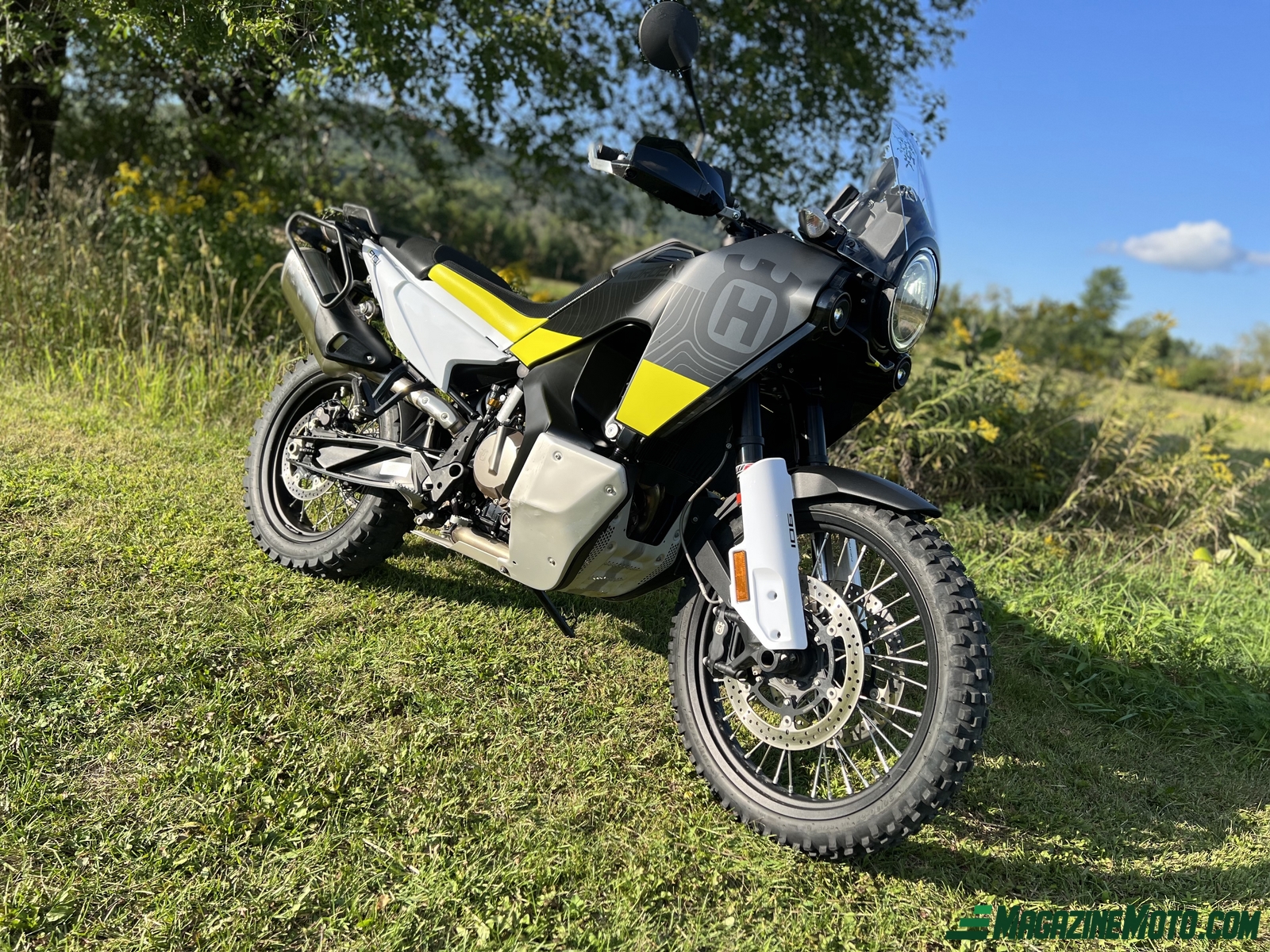 Moreover, the power of the Norden 901's 899cc inline twin-cylinder engine provides an exhilarating riding experience on the most twisty roads. This bike can reach high speeds on the highway. It is also very capable of riding on rough country roads. It is equipped with advanced technologies such as ABS and traction control, which enhance safety on all types of roads.
Yes, I know, it may look high and strong. But once you're on it, it's amazing that you don't feel its weight and height.
Technological Features
 In addition, the Norden 901 is also equipped with many advanced technological features for adventure enthusiasts. The bike's 5-inch color TFT display shows all important information. I'm thinking of speed, engine speed and fuel level. A smartphone connectivity system allows the rider to connect their phone to the bike and use applications such as navigation or music. This adds an extra dimension to the riding experience, making the Norden 901 even more appealing to adventurers.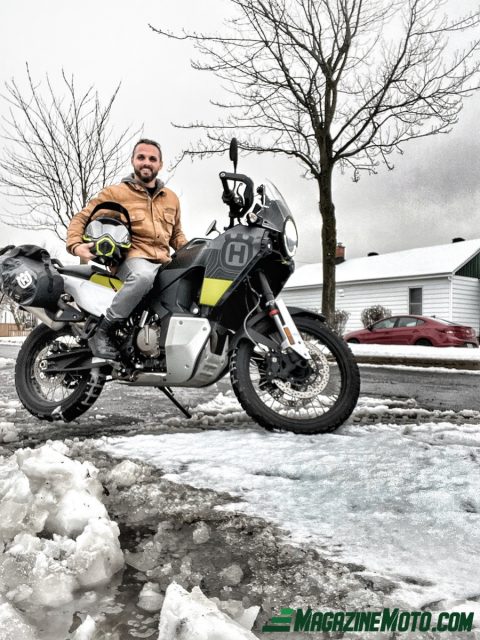 I can't get past the Husqvarna Ride app which gives plenty of info about the bike and allows you to download maps with winding routes all around the globe!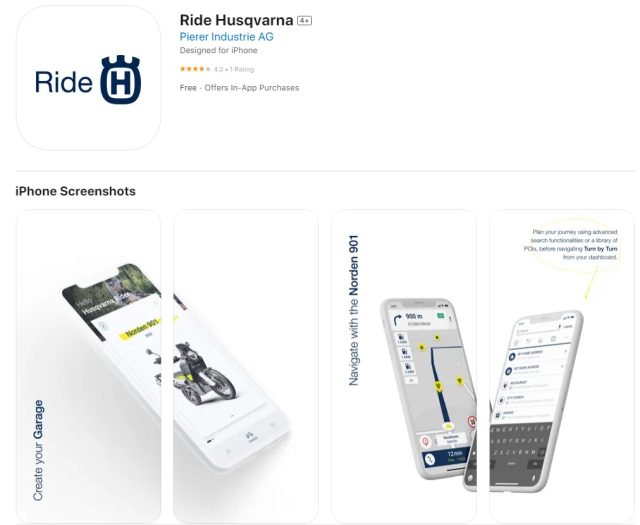 Comfort is also a key feature of the Norden 901. The rubber footrests provide a pleasant riding experience over long distances and an ultra-comfortable seat for long rides.
What impressed me: 
Outstanding off-road performance: Its powerful engine and high-performance suspension allows you to confidently ride on the roughest roads.
Riding comfort: The Norden 901 is also designed to offer exceptional comfort, thanks to its ergonomic riding position.
Advanced technologies: Its features enhance safety and rider convenience.
Remarkable aesthetics: with a design that combines elegance and aggressiveness. The clean lines and quality finishes make it a motorcycle that attracts the attention of all enthusiasts.
Reliability and durability: it is built with high-quality materials and is designed to be robust and reliable, able to withstand the most difficult conditions. This makes the Norden 901 an extremely reliable adventure bike for riders looking to explore difficult and remote terrain. 
What you need to know before you buy: 
High cost: The Norden 901 is quite expensive compared to other adventure bikes, making it unattainable for some riders looking for a more affordable bike.
High seat height: the seat height of the Norden 901 is 874mm or 854 mm, which may make the bike less accessible for shorter people or those with mobility issues.
Limited luggage system (Not included): the Norden 901 is equipped with a rather limited luggage system. With only a small top case and side mounts for panniers. This can make trip planning more difficult for riders who need to carry a lot of gear or luggage.
If you wanna know what made me fall in love with the Norden 901 is how to complete a bike it is both in terms of technology and construction. Adventure motorcycle enthusiasts will be able to explore the most difficult and remote terrains without hassle.
The Norden 901 is a motorcycle that allows you to escape, discover new horizons and live an unforgettable experience. A well-thought-out bike for a specific purpose. Okay okay… I'll stop 😉.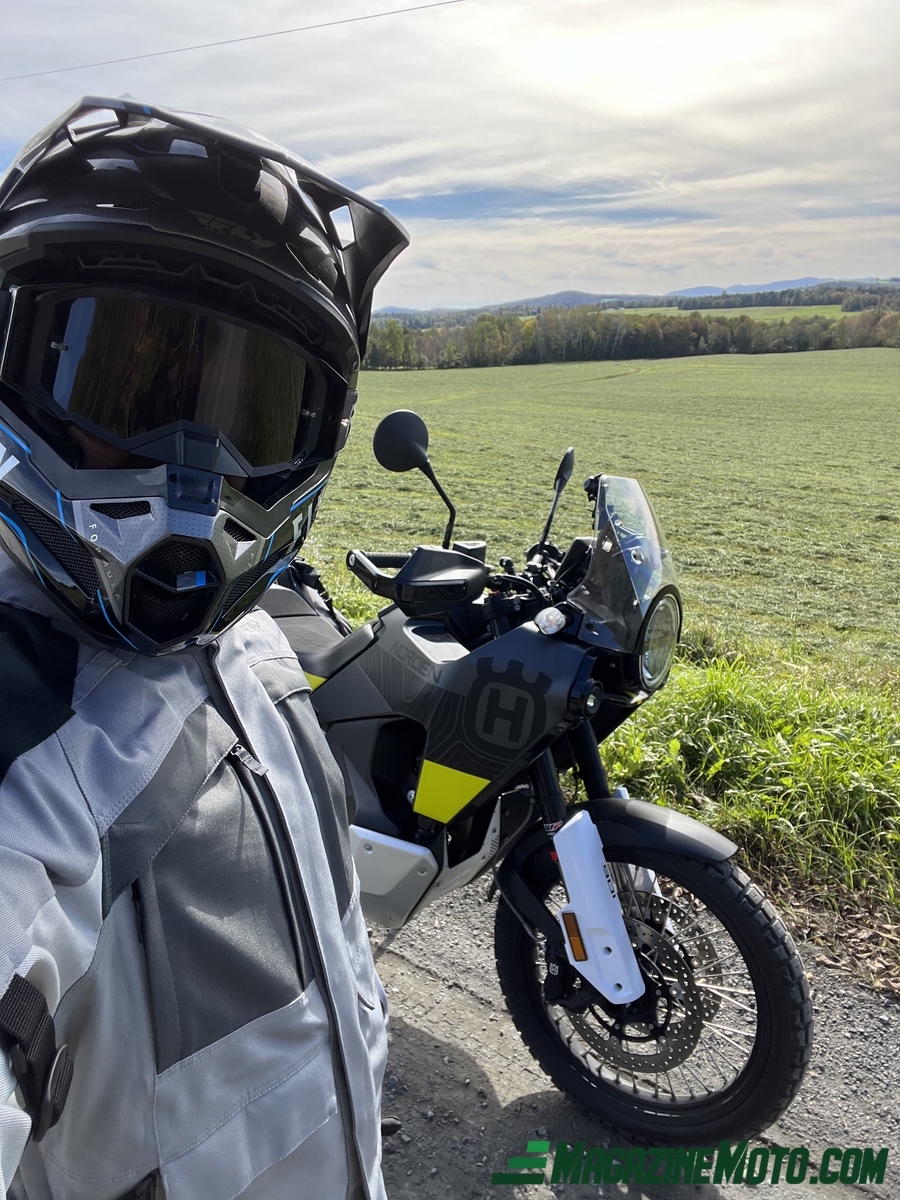 Statistics:
Maximum power: 105 horsepower
Maximum torque: 100 Nm
Engine: 899 ccs in-line twin-cylinder
Dry weight: 199 kg
Fuel tank capacity: 19 litres
Seat height (2) : 874 mm high position & 854 mm low position
Front suspension: 43 mm WP inverted fork
Rear suspension: WP shock absorber with linkage
Front brakes: 320 mm double disc  4-piston callipers
Rear brake: 260 mm disc with 2-piston  calliper
Traction control system: Bosch cornering ABS
Driving modes: 4 different driving modes
Electronic equipment: 5-inch color TFT screen, navigation system, Bluetooth connectivity
Price: starting at $16,700 (CAD)
Continuez votre lecture avec nos derniers articles: