If this article were an American movie, it would begin with an intense montage of time-lapse footage of France's iconic landmarks. Like the Eiffel Tower, the Louvre, the Arch of Triumph, and course, a picturesque alleyway with cafés crowded with tourists savoring the atmosphere of the local markets.
But this article is far more authentic than a film. It faithfully depicts my first immersion in France and my encounter with the dedicated craftsmen at Furygan. This brand, recognized and appreciated by the world's greatest riders, is just beginning to make a name for itself in Quebec.
My friends Tony and François from Importation T.A., who represent Furygan in Canada, invited me to take a look behind the scenes at Furygan. All in the company of some of their most loyal customers. Naturally, I jumped at the chance!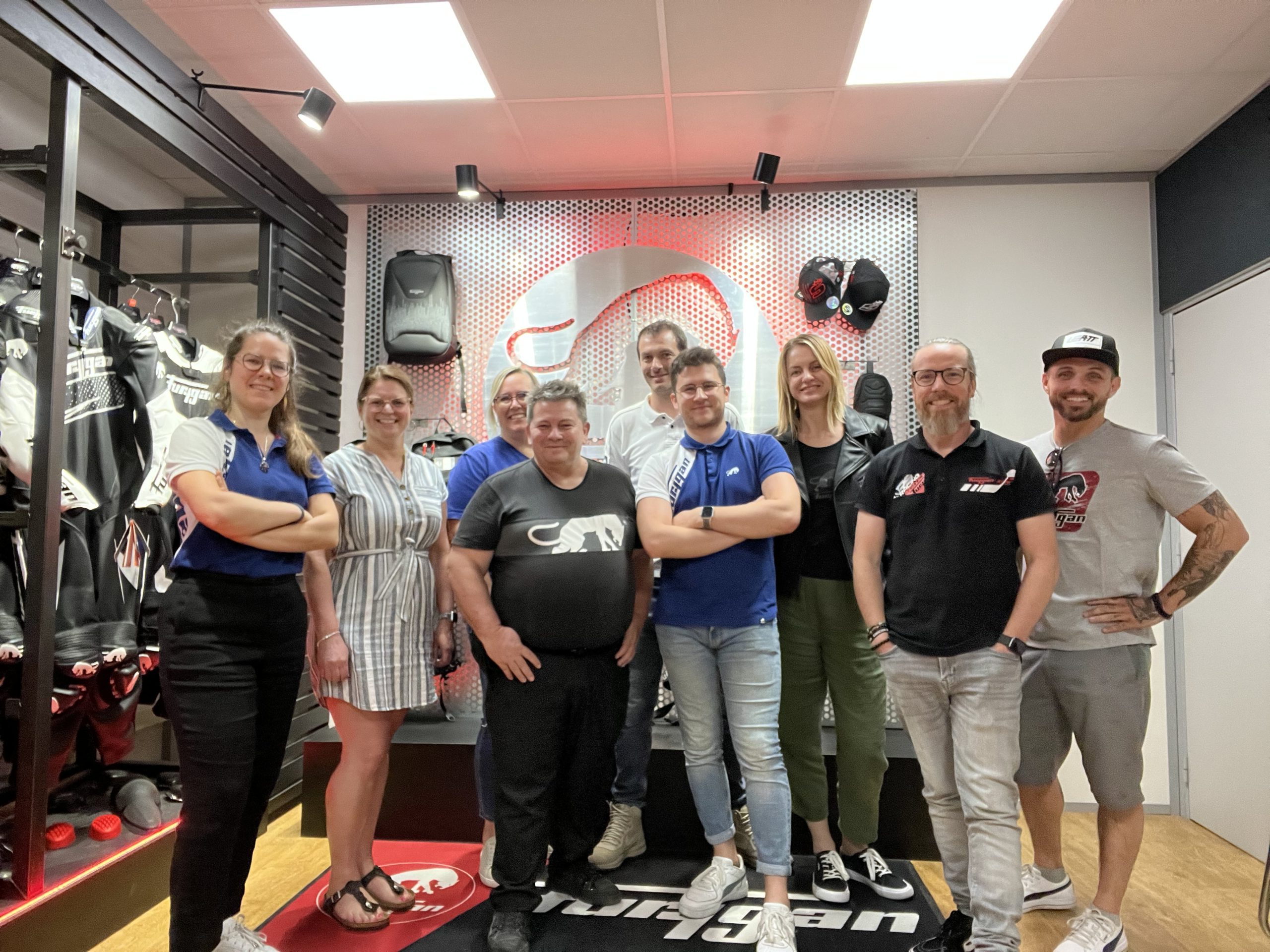 After a few days and thousands of kilometers, I set foot in Marseille.
From there, it was on to Nîmes, in the heart of southern France. And, from the very first kilometers, one thing was clear: Furygan isn't just a brand here, it's a veritable legend. In this region, one in two motorcyclists proudly wears a Furygan garment.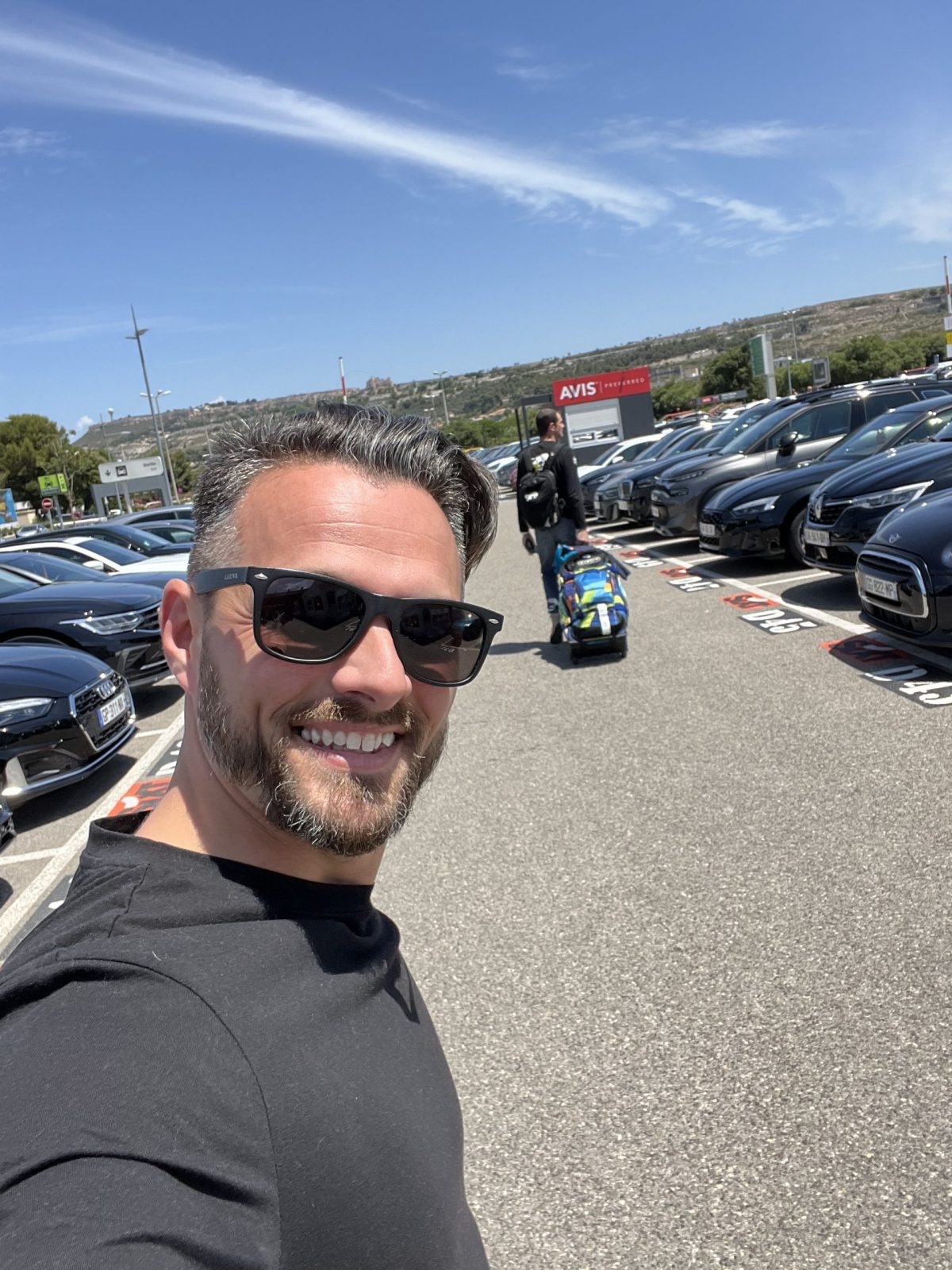 Its popularity here is comparable to that of "humor design" t-shirts in Quebec in the 90s. A real trend!
In Quebec, Furygan is gaining in notoriety, but the brand is not yet omnipresent in our daily lives. Intrigued by this difference, I decided to take advantage of my trip to France to learn more about Furygan and understand why it is so popular with our French neighbors.
When great minds meet…
At a memorable dinner with some of the Furygan team, I was introduced to a community of motorcycle enthusiasts. And the word "passionate" seems almost inadequate to describe the passion of these people. Around the table were Moto GP maniacs, and former motorcycle journalists, some of whom had even collaborated with France's most prestigious motorcycle magazines.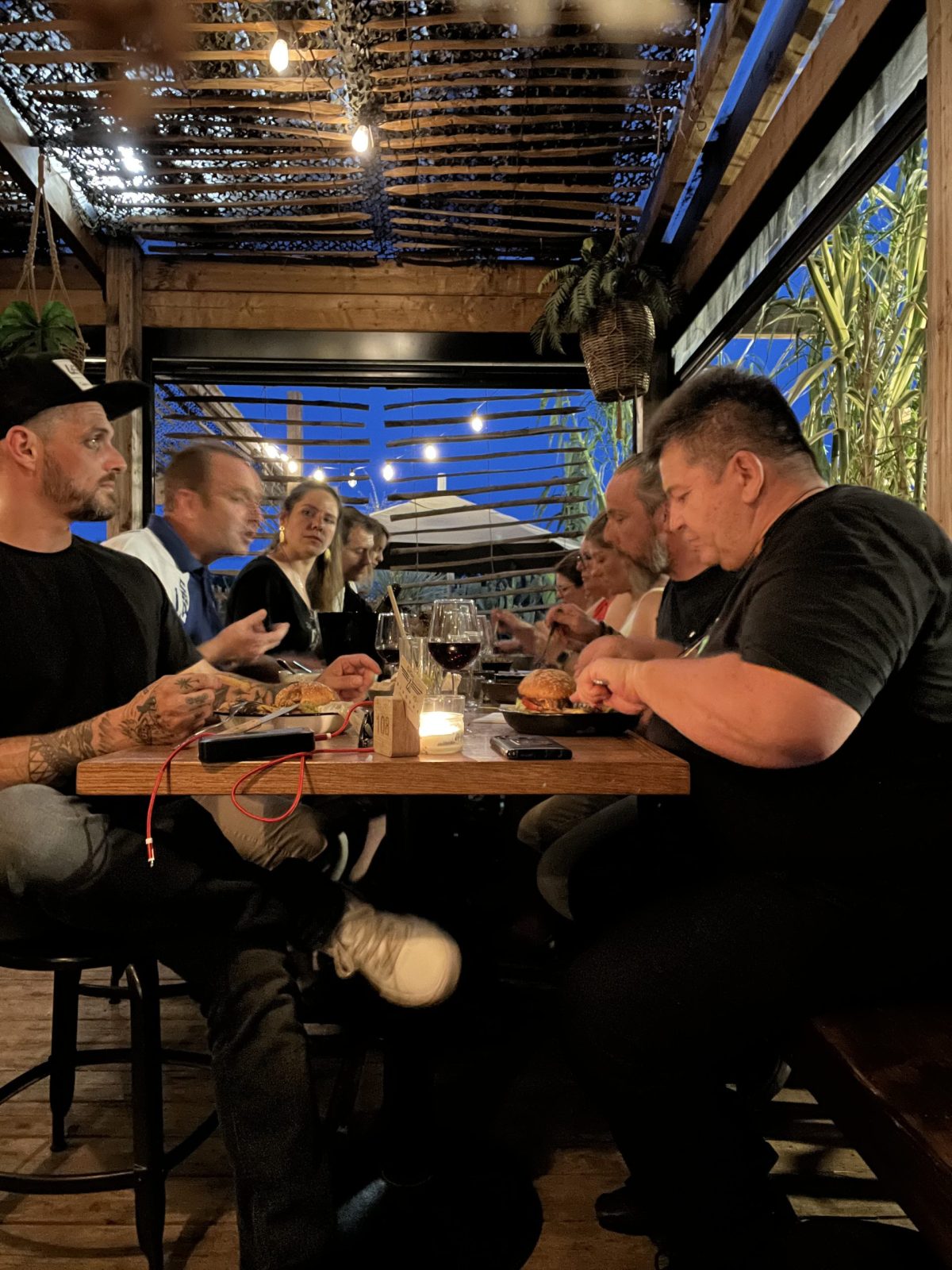 During this happy hour, strong bonds were forged between us, the "visitors," the Importation T.A team, and the dedicated Furygan employees. This unforgettable evening ended with a drink in an intimate, trendy bar nestled in the heart of a historic Montpellier alleyway.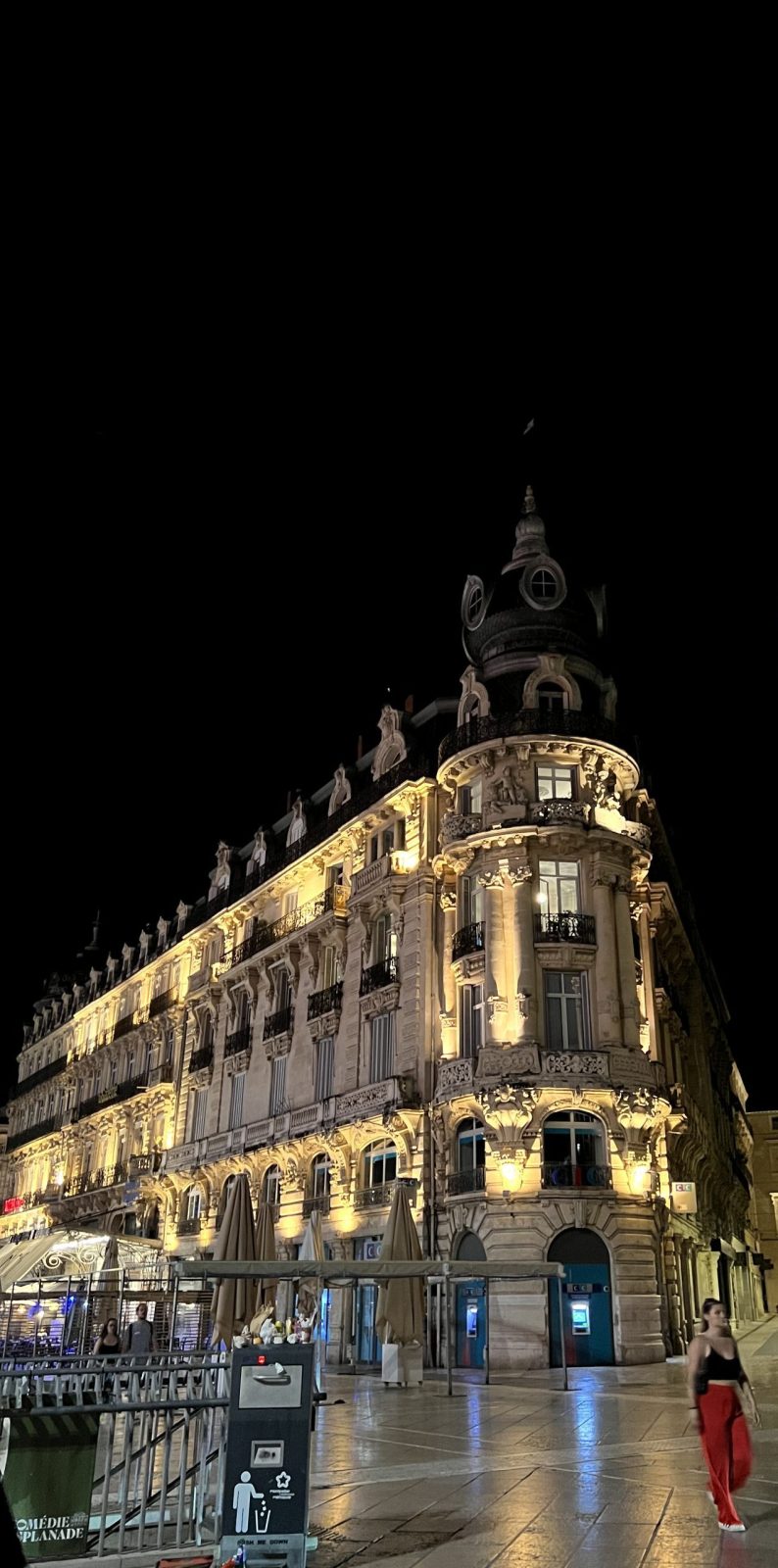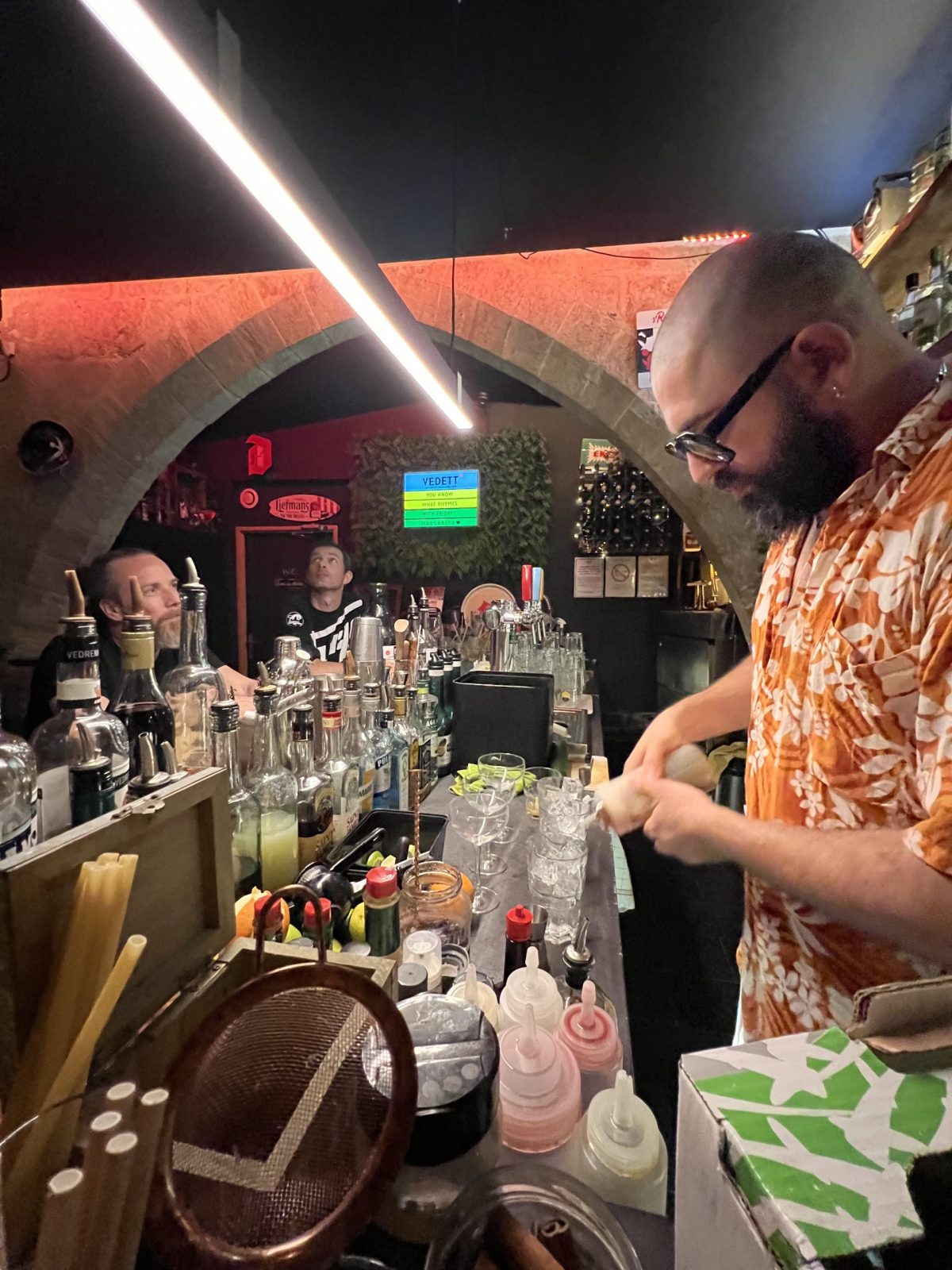 Discovering Nîmes and Furygan Retailers
To better understand the essence of Furygan, an immersion in the local Nîmes retailers was a must. These places, veritable temples for motorcyclists, offered us a glimpse of the passion that surrounds the brand. Some areas, called Motopark, are specially designed for motorcycle fans.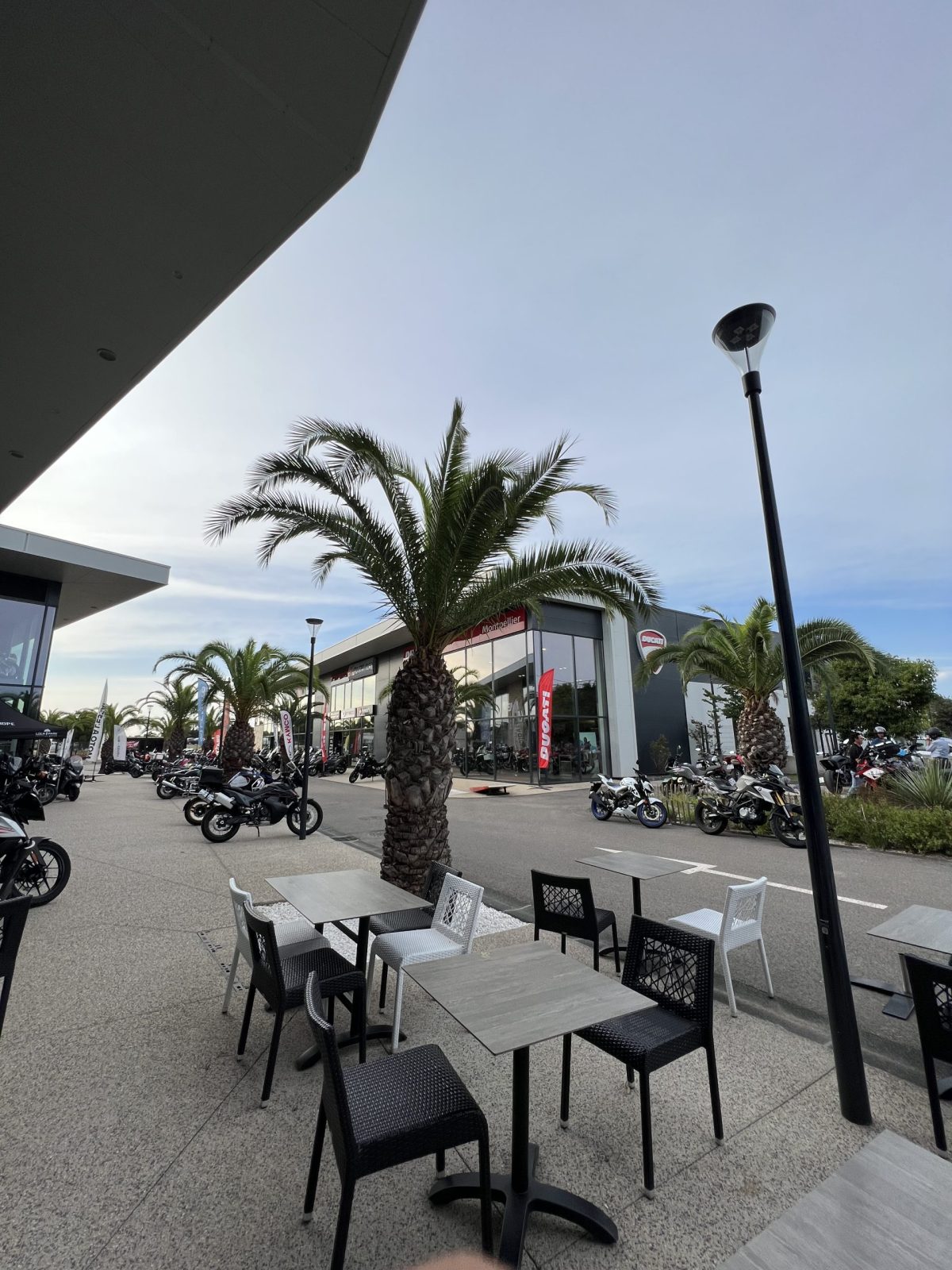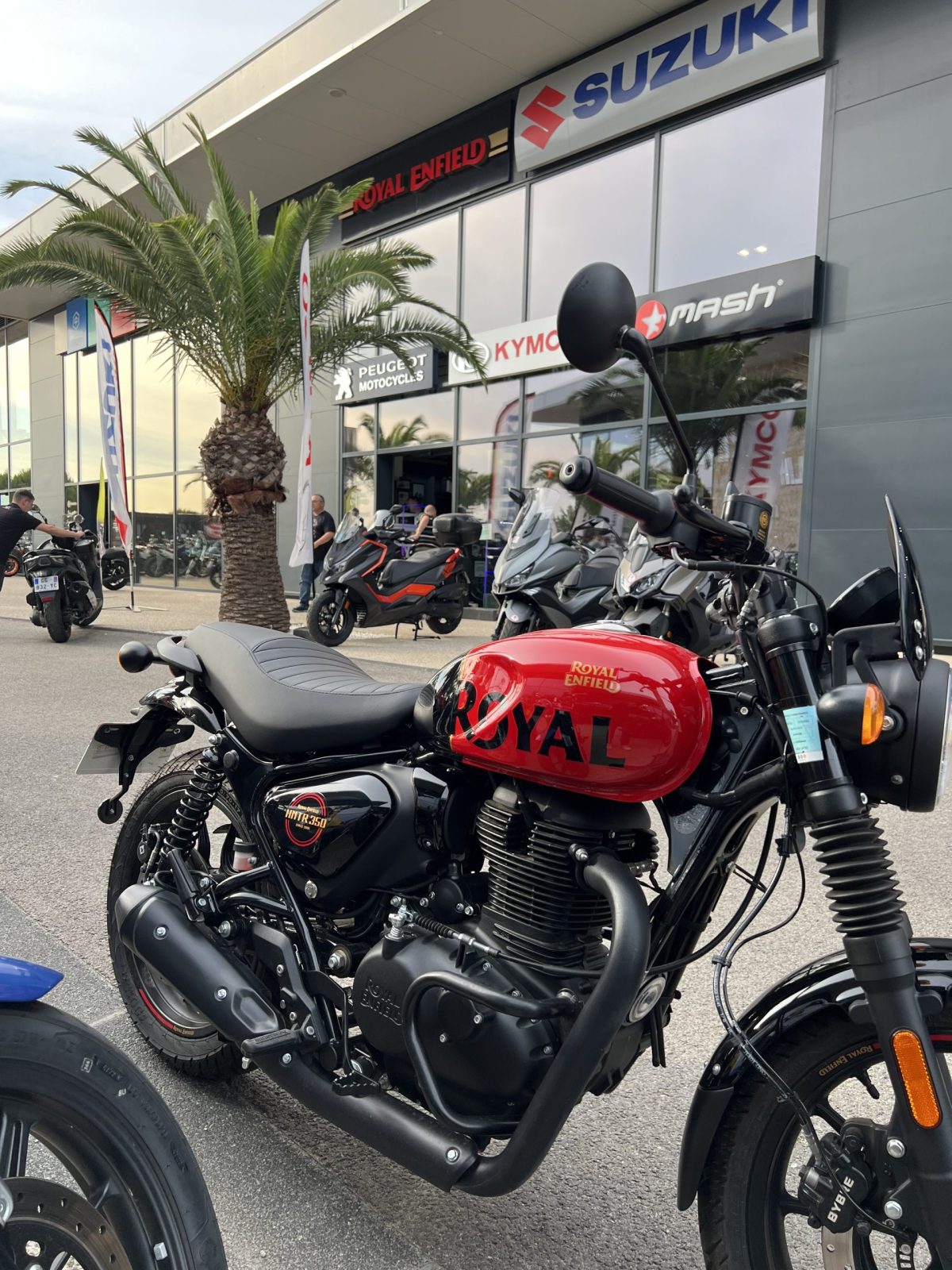 Imagine a place where dozens of motorcycle manufacturers rub shoulders, offering every possible amenity for motorcyclists: garages, test tracks, restaurants and bars. Although it's called a "motopark," for me it's a true paradise. In a single day, you can try out different models of motorcycle, store for Furygan clothing, have your bike serviced and enjoy a good meal before hitting the road again.
At the Heart of Furygan
Excitement was at its peak the next day, as I was about to dive behind the scenes at Furygan. This exclusive tour of the Nîmes factory allowed me to discover where the magic happens, where leathers and fabrics fuse to give birth to motorcycle garments that are both elegant and safe.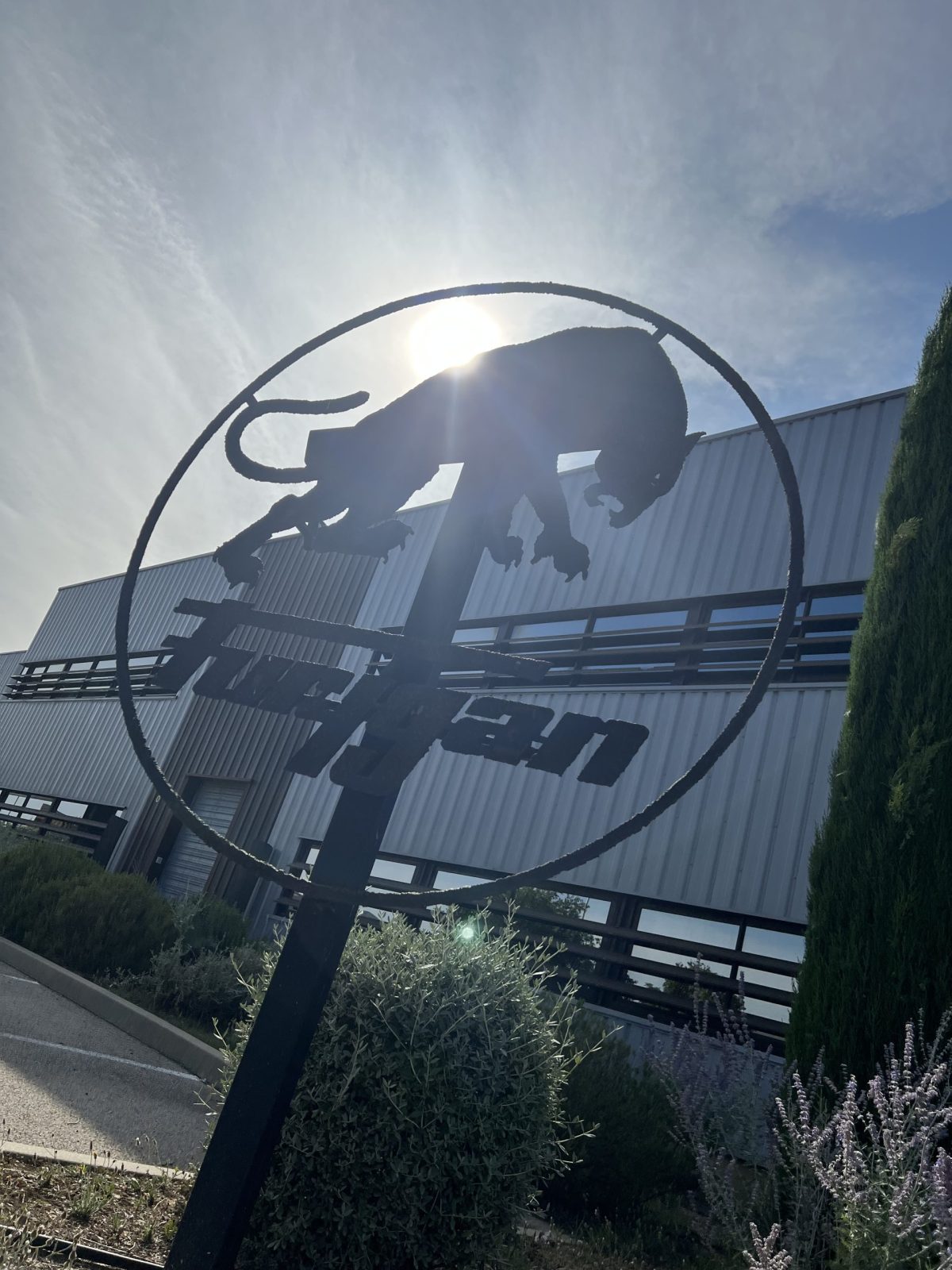 As soon as we arrived, the Furygan team made up of marketing, design, creation and many other departments, gave us a warm welcome. Sitting around the conference table, surrounded by the 2024 collections, we were introduced to the rich history of Furygan. Starting with the origin of its emblem, the panther, and the philosophy behind its meticulous attention to detail.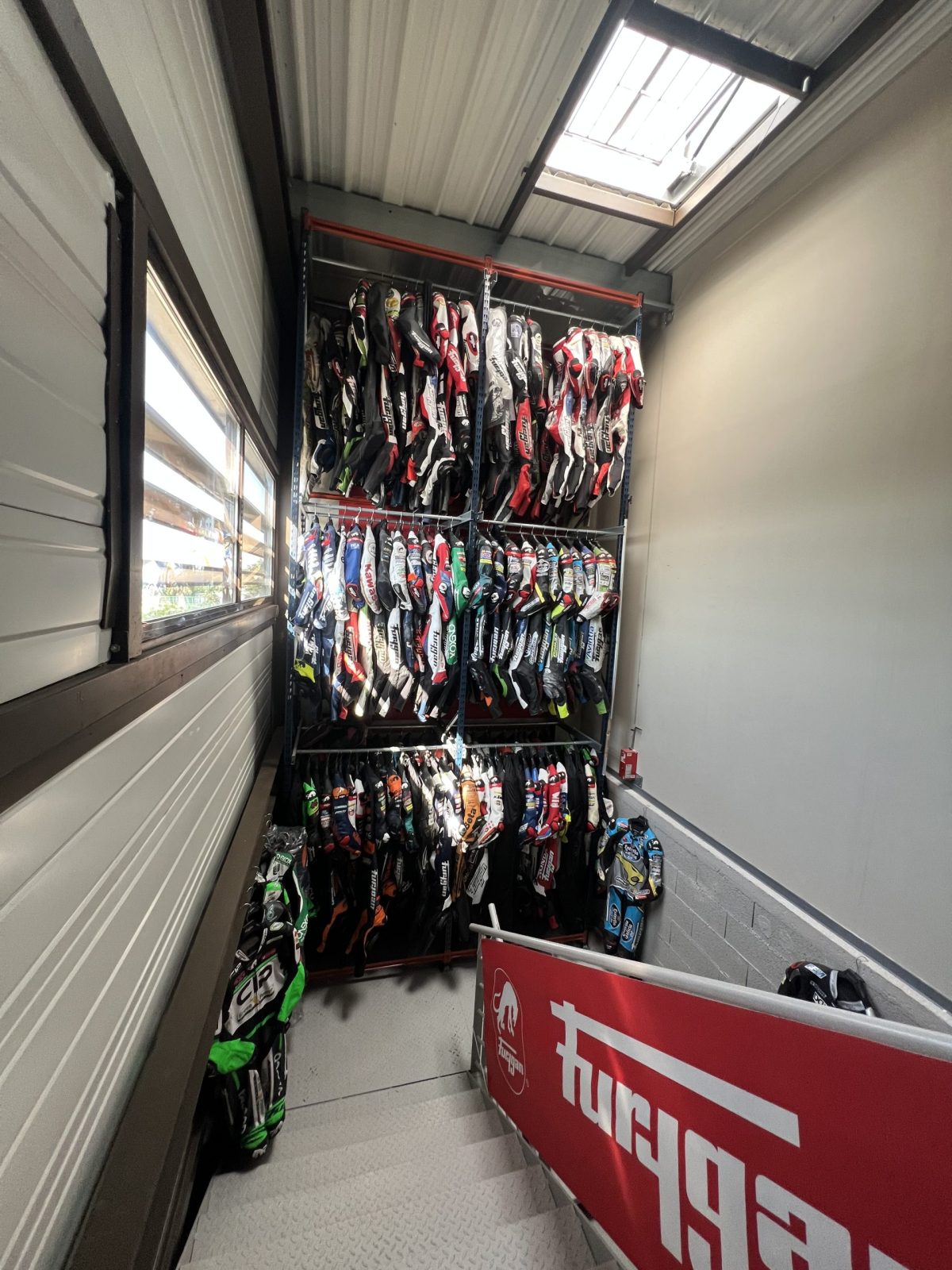 Basically, the Furygan company was forged in 1969 by Jacques Segura, a former paratrooper with the nickname Furie. What's more, the black panther logo was inspired by the emblem of his regiment. Initially, the company manufactured gloves only, hence the name "Furygant." It later expanded its production and became Furygan as we know it. Okay, I've taken a lot of shortcuts, but if you want the long version; here it is.
The Highlight of the Show
After this interesting page of history, the full tour of the building begins. I could give you a list of everything I saw there, but I'll concentrate on the moments that impressed me the most!
Firstly, it's amazing how many products are manufactured in such a small space. Mind you, I'm not saying that the manufacturing plant is small, but rather that the ratio of the quantity of products manufactured to the size of the building is fascinating.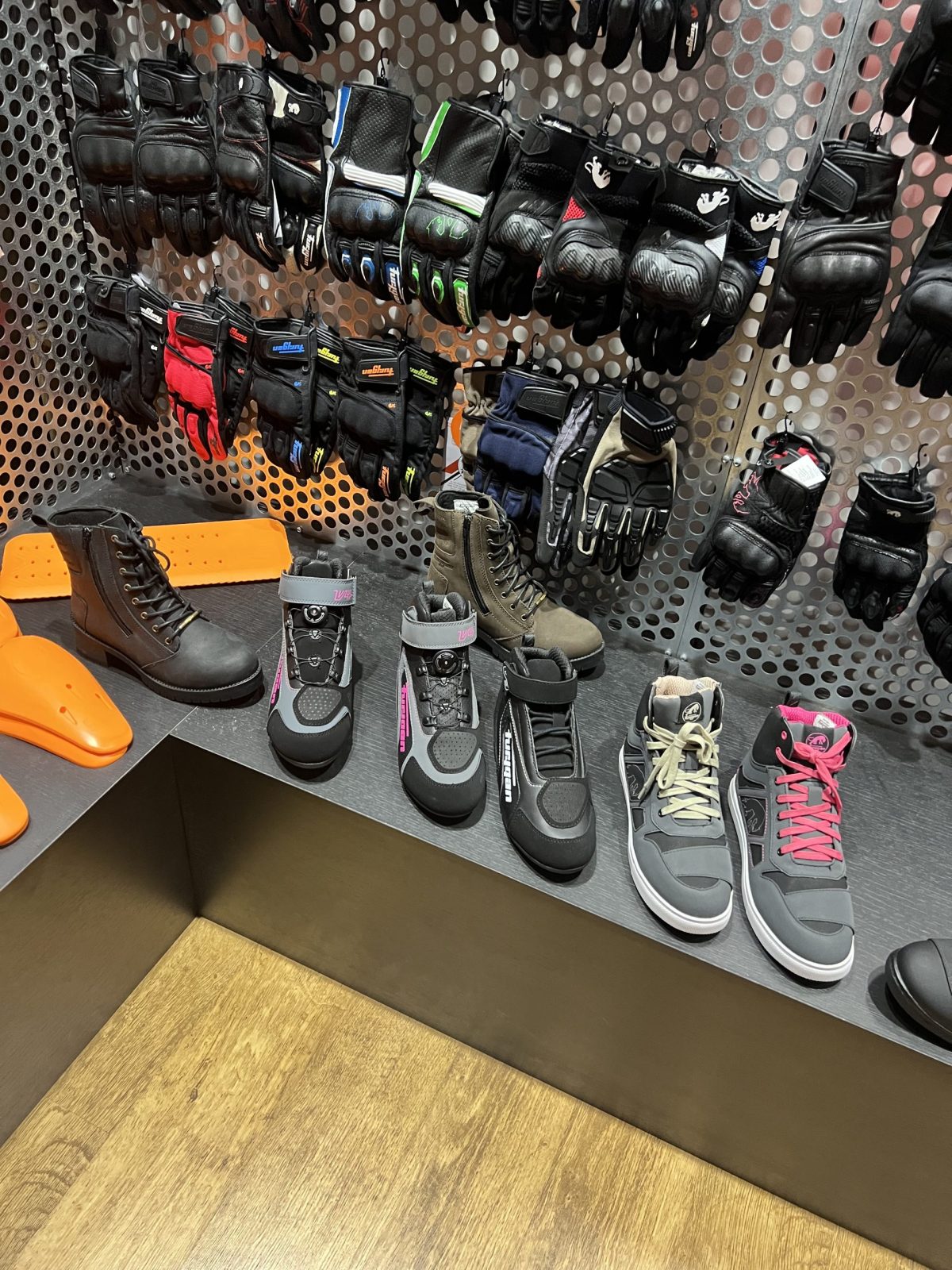 It's also impossible not to mention their attention to detail and in-depth knowledge of leather. During the visit, we met all the departments: marketing, delivery, products, design, etc. But, in my opinion, the department that best defines Furygan is the leather stitchers. But the department that best defines Furygan, in my opinion, is the leather stitchers…
Leather Stitchers: a Key Furygan Department
Surrounded by thousands of rolls of leather and walls adorned with photos of Moto GP legends, these women at the heart of the Furygan workshop make ALL the difference. They embody Furygan's passion for performance, precision and love of motorcycles.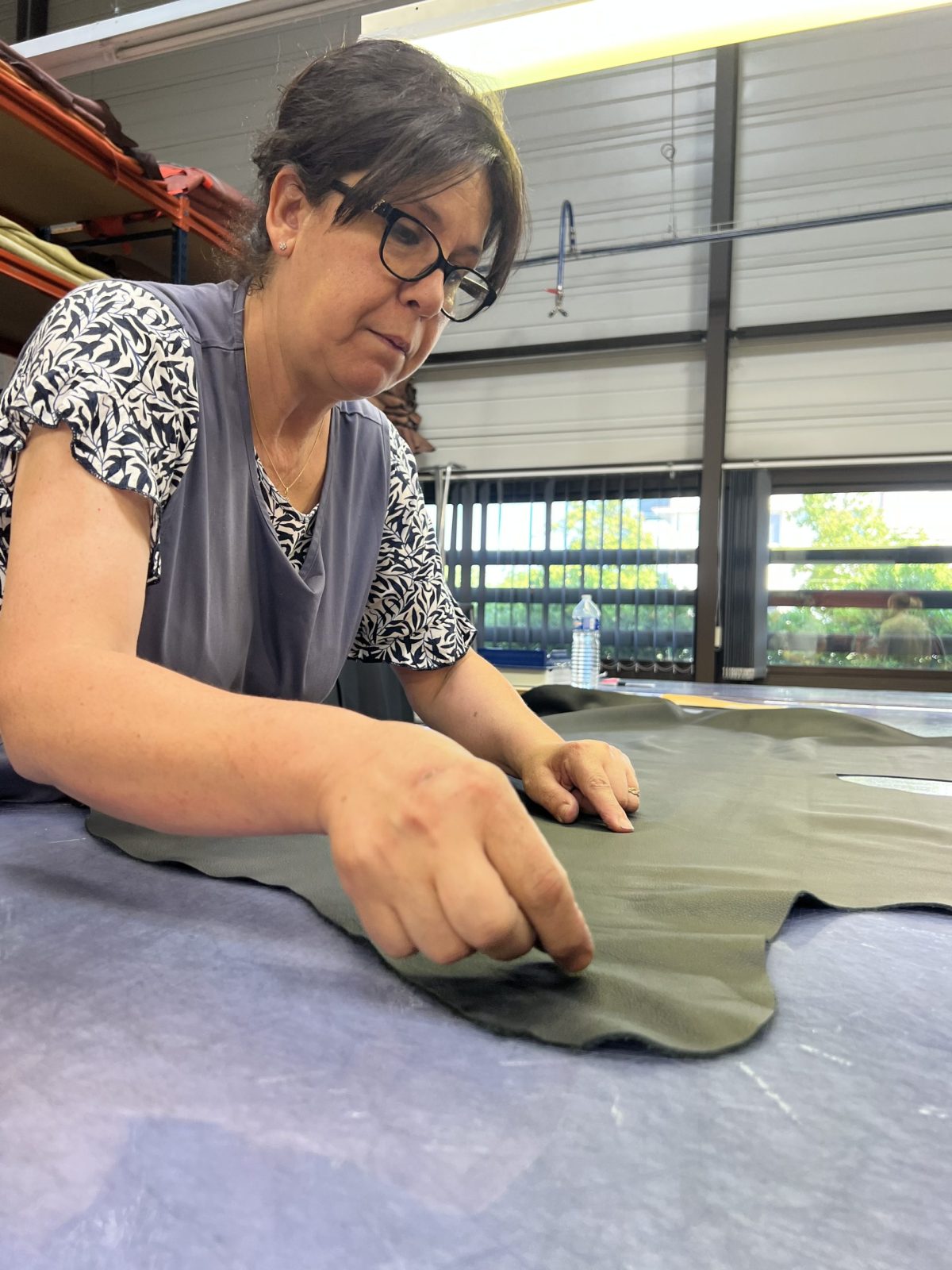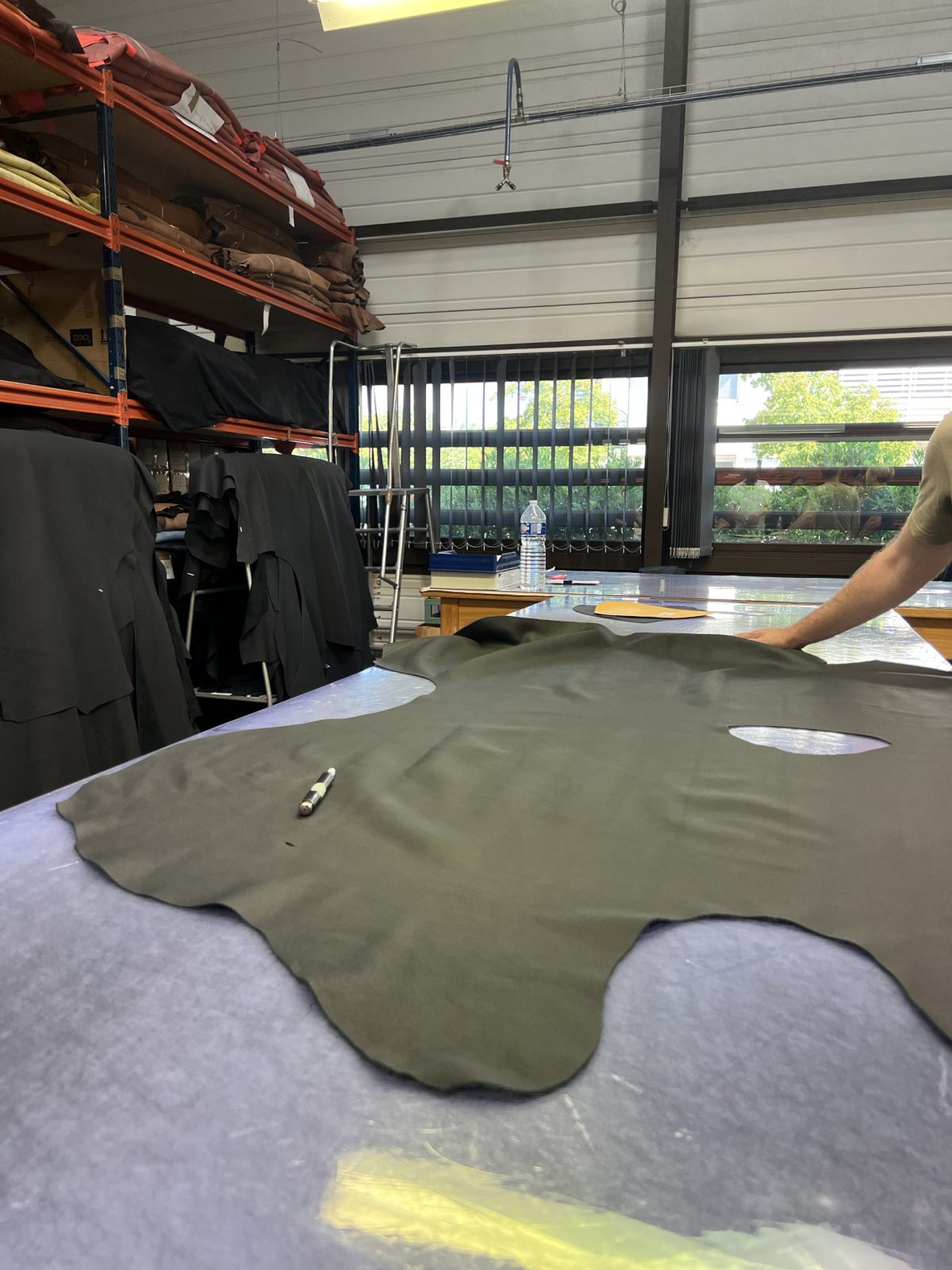 Every piece of leather passes under their expert hands. They spot every imperfection, note every nuance of texture and use every anomaly to guarantee Furygan quality.
These craftswomen are responsible for creating motorcycle clothing that saves thousands of lives every year. Their attention to detail, as intense as their passion for motorcycling, is palpable. In fact, five of them devote themselves exclusively to the suits of Moto GP racers like Johann Zarco.
Remarkable Attention to Details
More than 270 custom-made Furygan suits are designed, cut and assembled every year in their Nîmes factory.
Their attention to detail doesn't stop at seams, patterns or buttons. It's also evident in their respect for textiles. One Furygan employee recycles every fabric to make foldable sections of the coats. Shoulders and inner elbows, for example.
But it doesn't stop with running suits. Add gloves, pants, boots, bags, mesh, rain gear and more!
What's New for Furygan in 2024
To round off the visit in style, we had a presentation of Furygan 2024 clothing. Although we had a few previews, the details of this collection will be covered in a future article.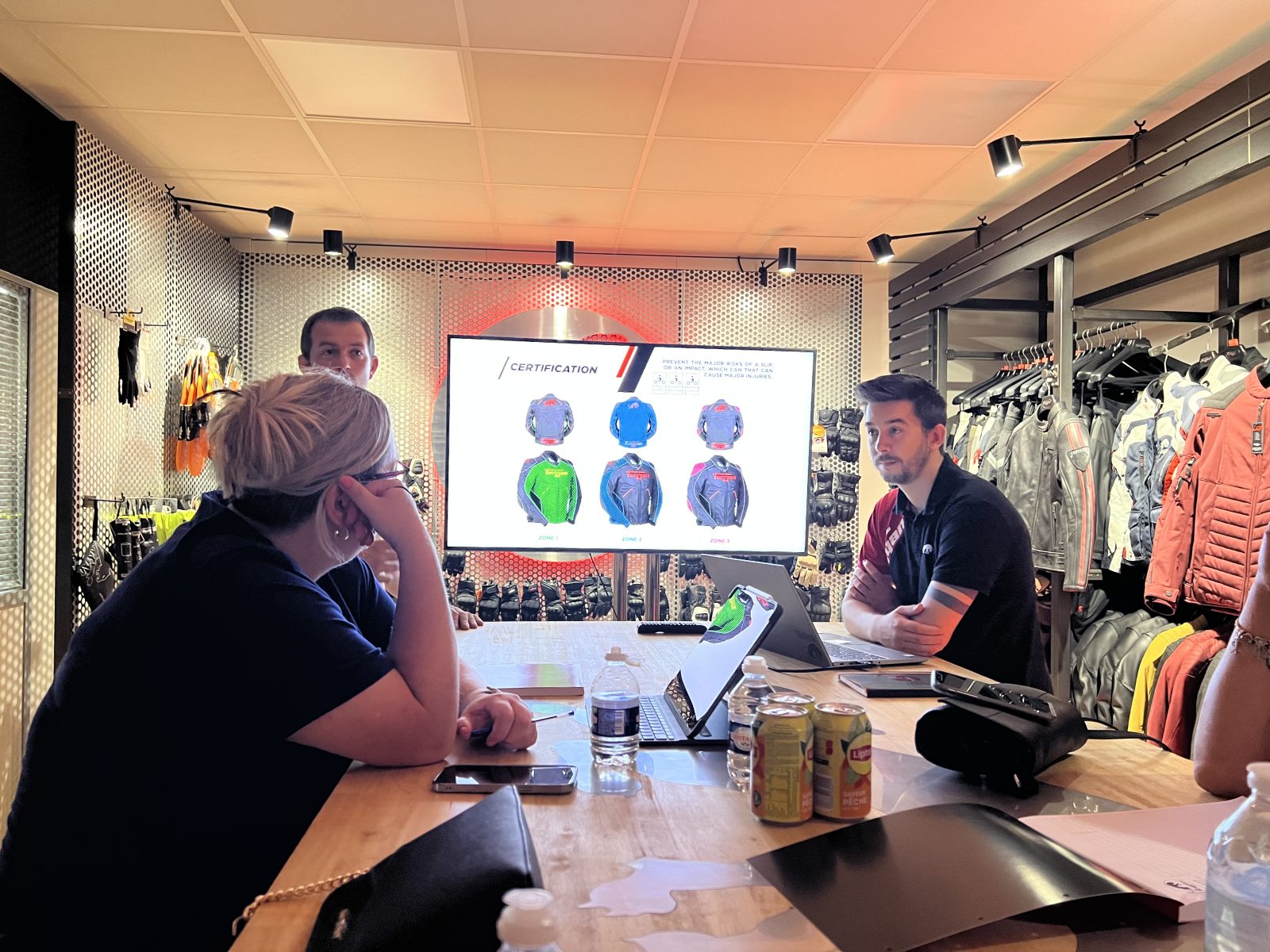 After this immersion in and around Nîmes, after sharing moments with so many motorcyclists (or "bikers" as they say over there), I grasped the essence of Furygan.
The answer to my question: why is Furygan so popular in France?
I understood why this brand is so popular: Furygan reflects our motorcycling spirit. Like its founder in 1969, we're daring, adrenaline-seeking and always ready to push our limits.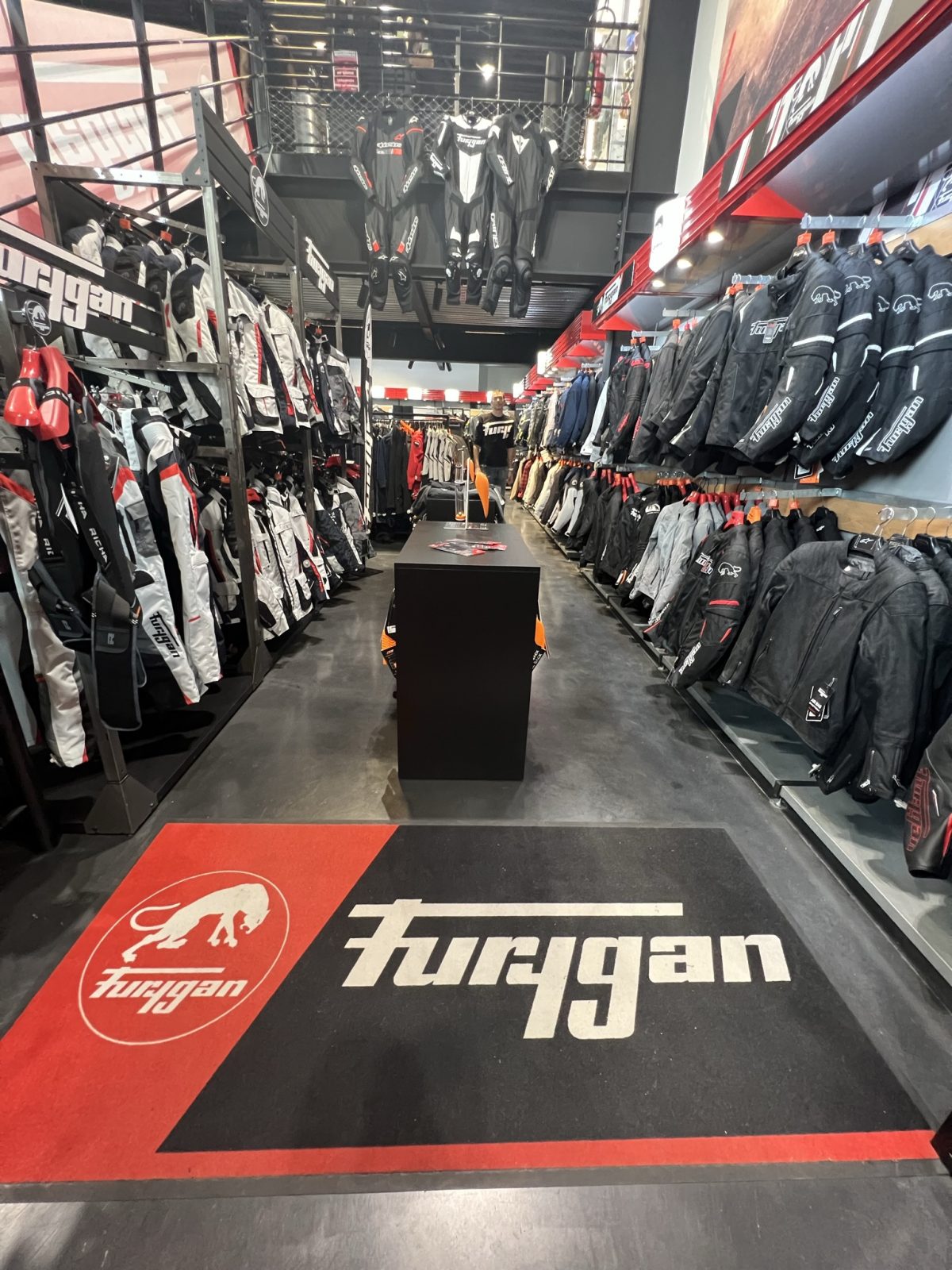 So, knowing that a team like Furygan is working tirelessly for our safety is incredibly reassuring.
A big thank you to Tony and François from Importation T.A., Furygan's exclusive distributor in Canada. Thanks to everyone who shared this memorable trip with me. Finally, a huge thank you to the Furygan team for their warm welcome.
Enjoy the rest of your motorcycling season and stay safe!
Keep Reading with our Latest Articles: