For many decades, full-size off-road motorcycles have been equipped with 21-inch diameter front wheels.
There was a very brief period, however, when Honda, the world's largest motorcycle manufacturer, threw a spanner in the works by introducing a unique 23-inch front wheel. In 1978, Honda made a major upgrade to its famous XL250, a mid-sized dual-purpose motorcycle. They innovated by equipping the all-new XL250S with a 23-inch front wheel.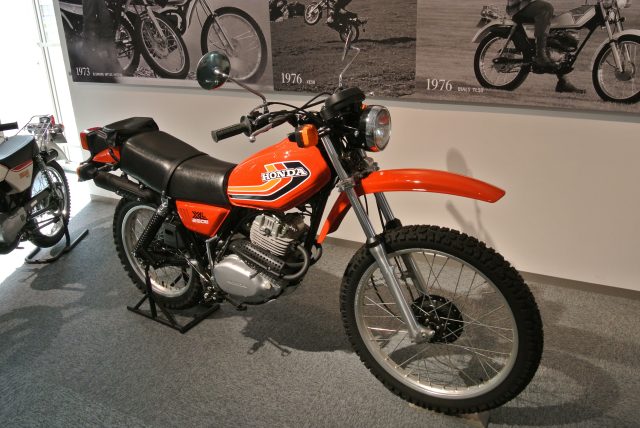 So, Why Dare a 23-inch Wheel?
At the time, all Honda competitors opted for a more conventional 21-inch version.
The reason was simple: its increased diameter would enable it to negotiate bumps more efficiently. The result was greater rider comfort. Of course, the diameter of the front wheel influences steering geometry, and in particular on front suspension offset, which is crucial to driving performance.
Honda Was Required to Make a Few Adjustments
Honda has, therefore, had to compensate for the geometry. However, the manufacturer's sales literature virtually guaranteed that this would be the "next big thing" for dual-purpose and off-road motorcycles.
New Models Emerge in 1979
The year 1979 saw the emergence of many other models also equipped with this "great innovation." For example, the XL500S, a new dual-purpose sister model. Also, two new off-road versions are closely based on the XL: the XR250 and XR500. Finally, a new motocross model, the CR125R.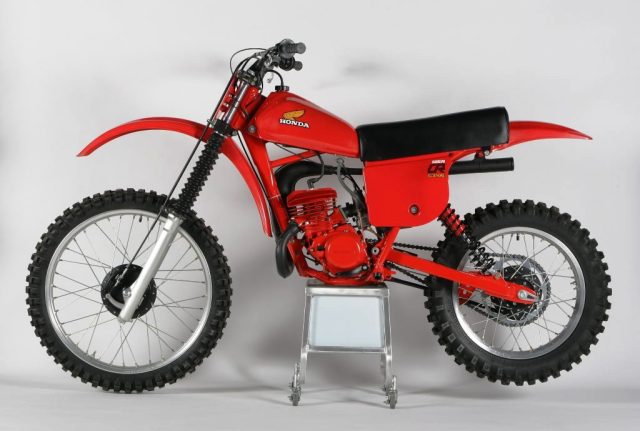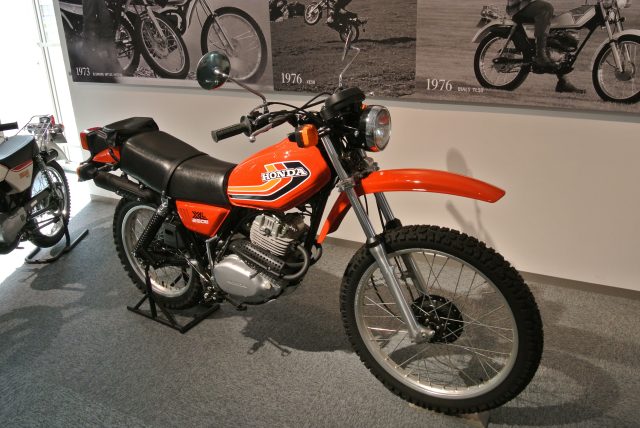 An Innovation with a Short Life Span
Unfortunately for Honda, the industry wasn't on board. Enthusiasts had a mixed reaction to this new "eighth wonder of the world."
The CR125 motocross bike was the first to abandon the concept. The 1980 CR125R motorcycle returned to a 21-inch front wheel. Four-stroke models, the XL and XR in 250 and 500 cc displacements remained faithful until 1981. The 1982 redesign signals the end of the road for the famous 23-inch wheel.
Kudos to Honda
Nevertheless, hats off to Honda for having the audacity to bring this wheel to market. Although many would have liked it, the 23″ front wheel didn't revolutionize the industry. As company founder Soichiro Honda so aptly put it; "Success can only be achieved through repeated failure and introspection."
Ultimately, Honda's triumph as a company stems from its series of impressive successes, all achieved through its relentless drive to surpass limits.
Read our latest articles here: